| | |
| --- | --- |
| Level of studies: | master's degree |
| Recommended high school specialisation: | Scientific |
| Employability: | Very good |
| Beginner's salary: | € 4,150 |
| Salary after experience: | € 6,000 |
| Mobility: | Very good |
| ROME Code : | M1805 |
| FAP Code: | M2790 |
"The lead programmer manages / supervises a team of developers. They must be a technical reference / mentor. And they guarantee the consistency of the technical solutions chosen according to the project and its constraints. Depending on the sizes of teams and organisations, they may program themselves, just as they can be more or less "a manager" or "a tech lead".


Nicolas Hognon
Lead programmer within Owlient (Ubisoft Group)
What are the responsibilities of a lead programmer?
When producing a video game, a lead programmer intervenes throughout the development, always ensuring that the specifications are respected and quality. Therefore, their responsibilities are to:
Design and participation in development
Programming certain aspects of the game
The definition and distribution of the responsibilities of each member of the team
Management of feature development
Ensuring development compliance
"Management of programmers, coordination with other careers, support for the producer, interface with the client, a lead programmer has all of these responsibilities. They usually also remain a programmer and therefore continue development on a day-to-day basis. To become one, they must balance the technical and the human since they manage programmers. In addition, you need good interpersonal skills, knowledge of the world of work and the production of a project, and high-level technical knowledge (architectures, technologies, languages, etc.)."


Roy Bodereau
Lead programmer at Eden Games
What skills should they have?
A lead programmer has technical and managerial skills. This is what will allow them to do this job. In detail, this professional programmer masters the following elements:
Graphical programming, tools, network
Development languages
Game engine design methods
Production, integration, visualisation, test tools
Project management (deadlines, costs, etc.)
Management
In addition, they have a very good video game culture and are constantly on the lookout for everything done in the industry, and they know the production line of a video game well.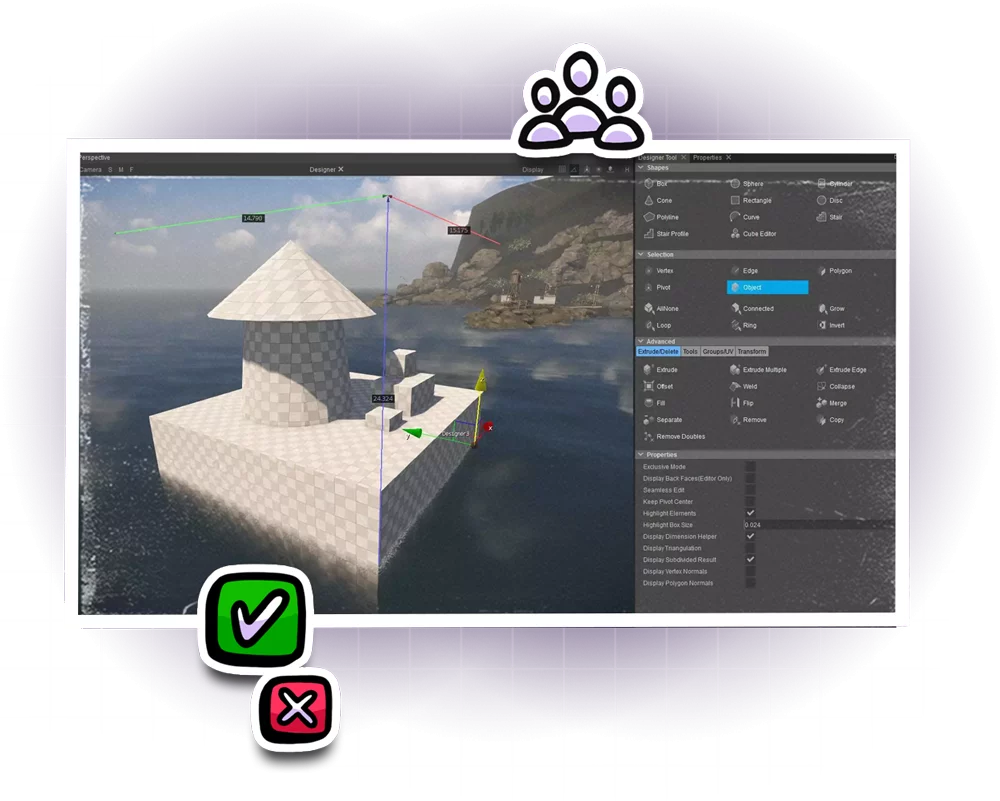 "You have to have a technical mastery and a good understanding of the technical environment of the project. But they are not necessarily the person who knows everything about everything. Knowing how to delegate and surround yourself with other developers who may be experts in their field should be prioritised. It would be best to communicate well within the development team and with the rest of the project (depending on the production teams, graphic designers, game design, management, etc.). "


Nicolas Hognon
Lead programmer within Owlient (Ubisoft Group)
The essential qualities of a lead programmer
A lead programmer must have certain qualities to meet the responsibilities and directives entrusted to him. They:
Have leadership skills
Demonstrate work ethic, pedagogy and analysis
Know how to manage and guide a team
Are involved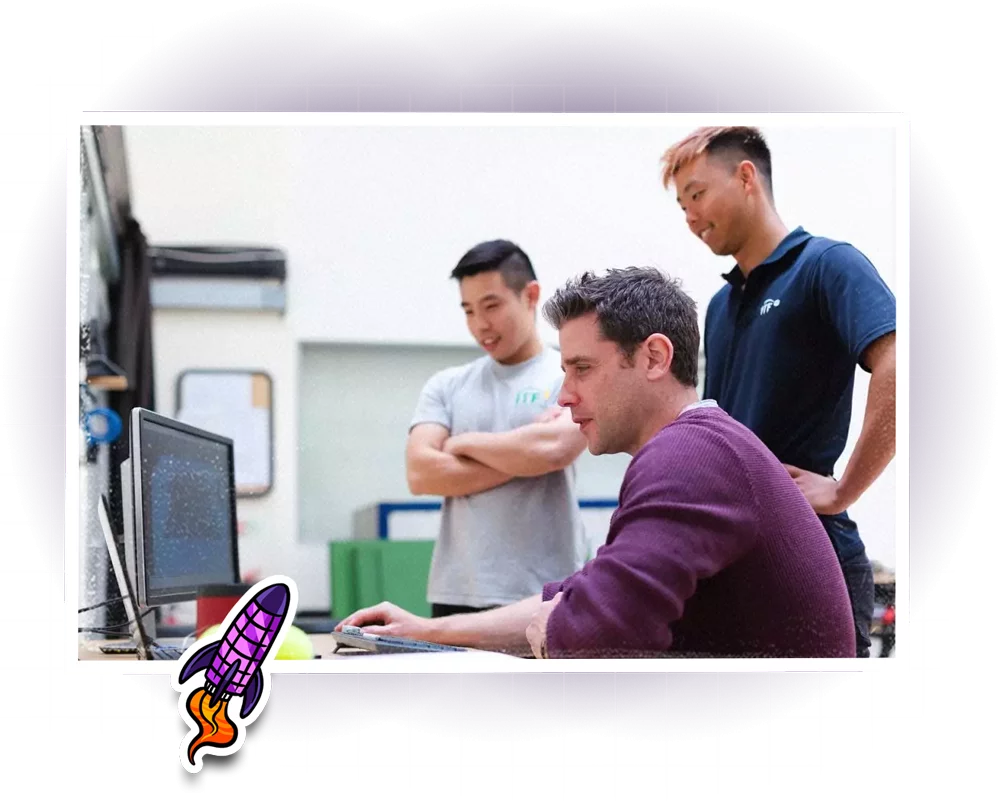 The advantages and disadvantages of being a lead programmer
The advantages of being a lead programmer are as follows:
Great flexibility
Attractive salary
Strong international mobility
Enriching
There are also disadvantages to be accepted, such as:
Knowing how to manage pressure and constraints
Need to train in new techniques constantly
Have a certain leadership skills to manage (can be an advantage or disadvantage)
Nicolas Hognon explains the advantages and disadvantages of his profession: « One of the advantages is taking part in the technical decisions concerning a project. I say take part, because even if it is sometimes necessary to decide, it is not necessarily necessary to impose your ideas without listening. And also certain decisions can be inflicted by problems other than technique. Even if you don't decide everything when your team is competent and well organised enough, the feeling of being the conductor of a well-oiled machine is quite satisfying.
Conversely, managing a team and the issues that arise from it can keep a lead away from the code (no longer getting your hands dirty). In addition, it depends on the size of the team and the project. »
"The benefits of the profession: a global outlook of a project, various areas of involvement, interactions with all careers, communication with suppliers / customers. Disadvantages: less time to program, almost incessant disturbances (especially with working at home), increased workload and pressure. "


Roy Bodereau
Lead programmer at Eden Games
Which high school diploma should I have?
Wanting to work in this position means you must anticipate your future a little, starting in high school. You will have to choose a speciality that is either in mathematics, science or digital science. Otherwise, it is possible to opt for a science of technologies technical high school diploma.
Then, you will have to orient yourself in computer training with a specialisation in video games. This is what is most relevant because beyond technical learning, you will evolve in a gaming environment. It's a plus. bachelor's degree or even master's degree is relevant.
It is estimated that around 5,000 students are enrolled in programming training.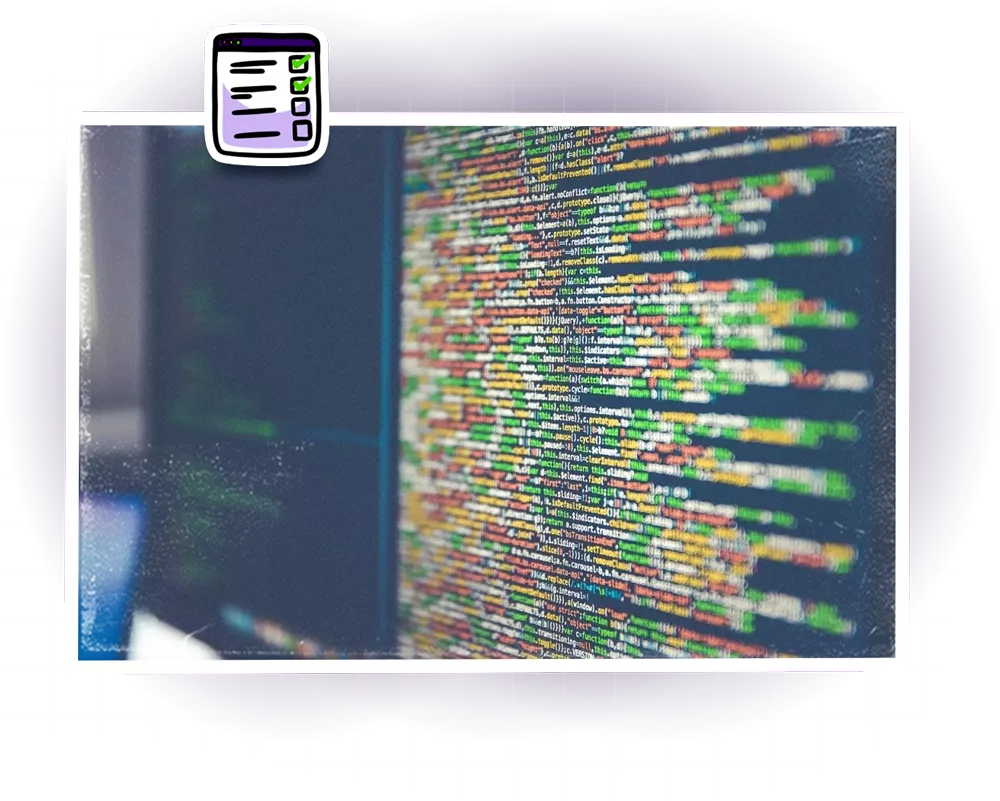 Courses
The emphasis of our courses is on professionalisation. This is why everything is done so that you can acquire the basics of programming and computer languages, taking into account new features and innovations.
For example, here are the courses that you will be taught in bachelor's degree:
The history of video games
Game design
Photography
Sound design
Computing
Code
Network systems
Databases
Game engines
Web application development
Game economy
Labour and company law
English
In MSc, you will deepen your understanding of management and programming components, but also:
Financial management
Business creation
Project management
IT development
Programming languages
The architecture of game engines
Mastery of different video game engines (Unity 3D, Unreal, etc.)
Graphic programming
Big data
VR
Which course should you choose?
Our G. Tech school, based in Lyon and Paris, offers to train you in the profession of lead programmer. With the IT development bachelor's degree specialising in video games, you will learn to master the different languages ​​and aspects of computer development for three years. Courses designed to teach gaming, esport, game design are on the program. In addition, you will dive into the professional world of video games with meetings, masterclasses and internships at the end of each year.
Then you have the opportunity to further develop your skills with the MSc in Video Game Programming. In 2 years, this diploma deepens IT development skills and allows students to learn the management and piloting of technological projects. A six-month internship completes the 4th year and a work-study program or an alternating rhythm (internship and fixed term contract) is offered in the last year.
Carrying out concrete productions such as developing a mobile application, a hyper casual mobile game or even designing a game with the other students of Gaming Campus, will give you your first experience. This is what we call project-based pedagogy. It is also a way of working in a team and leading a project from A to Z.
Especially since you will be accompanied throughout the creation process by professionals in the field.
Register for training
Applications are open freely for all of our bachelor's degrees courses since we are not part of Parcoursup. You can therefore apply directly from our online platform here.
For information, our bachelor's degree in Computer Development specialising in video games and our MSc in Video Game Programming have already received the innovative diploma awards of the year 2020 by the rating agency EEA Eduniversal. The MSc is even certified under the RNCP Title, level 7.
Lead programmer internship periods
Throughout their course, students will carry out a series of internships. These will be the opportunity to apply the knowledge learned in class, to meet professionals and participate in concrete projects. As an intern, the student may be entrusted with specific tasks and some responsibilities.
The periods occur at the end of the year: two months for the 1st and 2nd years of the bachelor's degree; three months in the 3rd year.
In an MSc, you'll do six months in the 4th year and in the fifth year, the course is made up of internship and fixed-term contracts.
How much does a lead programmer earn?
Depending on their years of experience, their profile, and the company for which they work, a lead programmer's salary is variable. But on average, they earn nearly 50,000 euros per year.
Working in Canada, in Montreal in particular, you can earn a very good living as a lead programmer. Some salaries easily reach $ 125,000 per year. The average is $ 90,000. In Los Angeles, we can see the same thing. 152,000 dollars per year or 12,500 dollars per month for the maximum salary. The average is $ 100,000.
Which companies can you work in?
Within every video game development studio, a lead programmer manages a team of programmers. They can be found at Sony, Pure Imagination Studios, Blizzard, Activision, to name a few. In addition, they can work elsewhere in various IT, web and health companies.
Some examples :
Game development studios (Nintendo, Electronics Arts, etc.)
Mobile game studios (Green Panda Games)
Web agencies
Serious game studios (DOWiNO …)
On the internet, several websites list job and internship offers. You can go to:
Gaming job
Welcome to the jungle
AFJV
Seek-Team
Jooble
Randstad.game
Glassdoor
"I chose to become a programmer more than that of lead. I came to programming because I got into computer science quite young, although I only learned to program in college. Programming, especially in gaming, is a way of being creative even if I don't know how to draw or play an instrument. Then being a "lead", while I often refused management roles, stems more from the circumstances of my current project. I have a  fear of being away from code and of doing more management than technique."


Nicolas Hognon
Lead programmer within Owlient (Ubisoft Group)
Opportunities and possible developments
A lead programmer will work mainly in a video game studio. They can specialise in mobile games, serious games or online games. They will start as a programmer. They will reach this position of responsibility and be able, after a few years, to imagine themselves in another role such as video game project manager.
"This profession was a logical evolution within my career due to the growing involvement that I have had at various scales. The thing that makes me keep this job is the project's overall outlook (I have always appreciated the "full-stack" aspect as a developer). The thing that would make me become a programmer again is the constant disturbances (it's very time-consuming and quickly overwhelming daily). "


Roy Bodereau
Lead programmer at Eden Games
Become a lead freelance programmer
Sometimes for a video game project, a studio can hire a lead freelance programmer. This means relying on an expert, a professional who knows techniques and team management and project management. Becoming a freelance lead programmer is, therefore, possible after several years of experience as a programmer. Having a good network and specific technical appetites can make a difference.
Well known lead programmers
Thanks to the work of lead video game programmers, some games have achieved worldwide success. We can cite: Peter Molyneux (Fable), Ron Gilbert (The Secret of Monkey Island), John Romero (Doom), etc.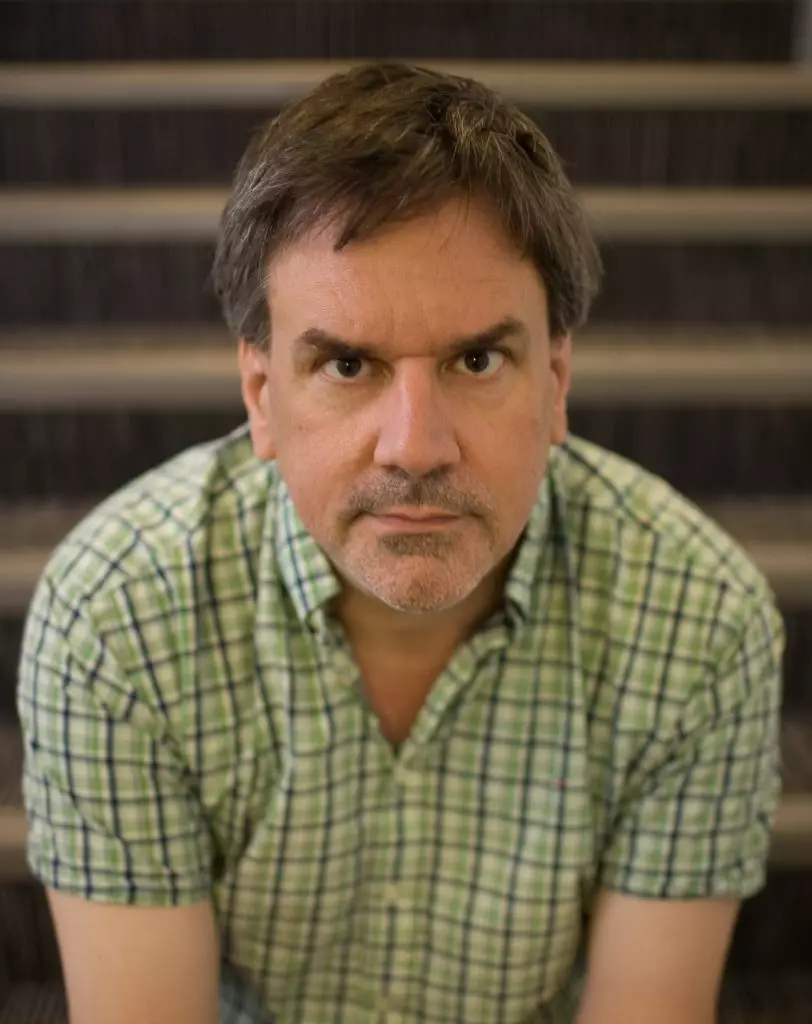 In summary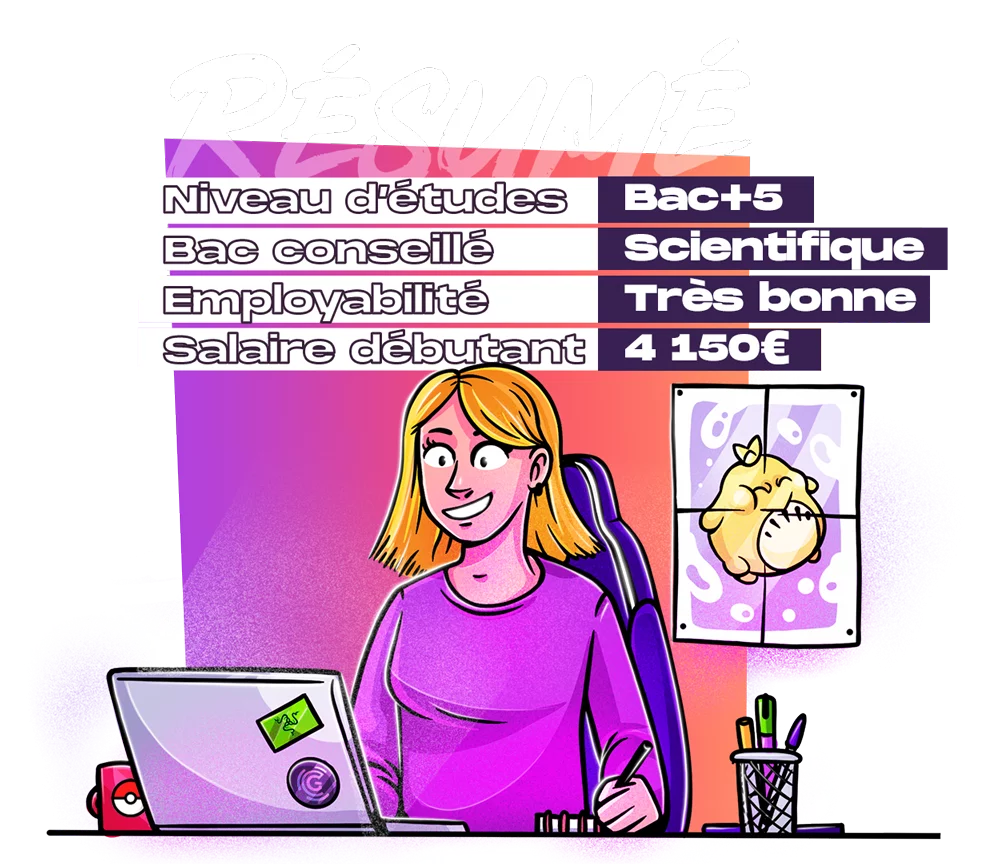 How can you become a lead programmer?
By gradually climbing the ranks. Becoming a lead programmer begins with being a programmer for a few years in order to gain experience. Then, with a desire to manage projects and a team, it is possible to reach the next level. For this, you'll need to have fundamental knowledge. G. Tech offers to train you in both technique and management with its bachelor's degree and MSc.
In video