The sector
Video games are booming !
It is the most significant sector of entertainment in terms of revenue and economic growth and is setting new records in growth and innovation.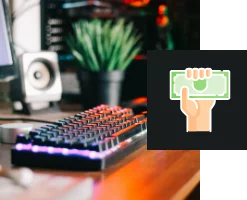 174.9 M$
Video game revenues in 2020
Source : Newzoo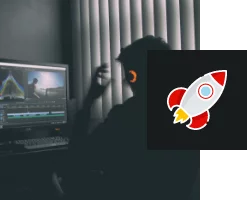 +12%
In 2020, after 4 consecutive years of growth
Source : Nielsen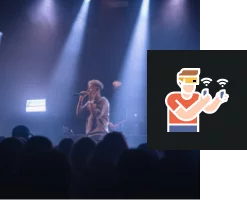 8x
Bigger than the music industry
Source : Statista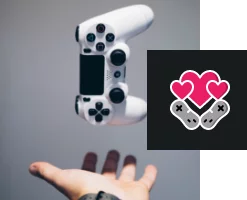 3.1 milliards
Video game players in the world, or 40% of the global population
Source : DFC Intelligence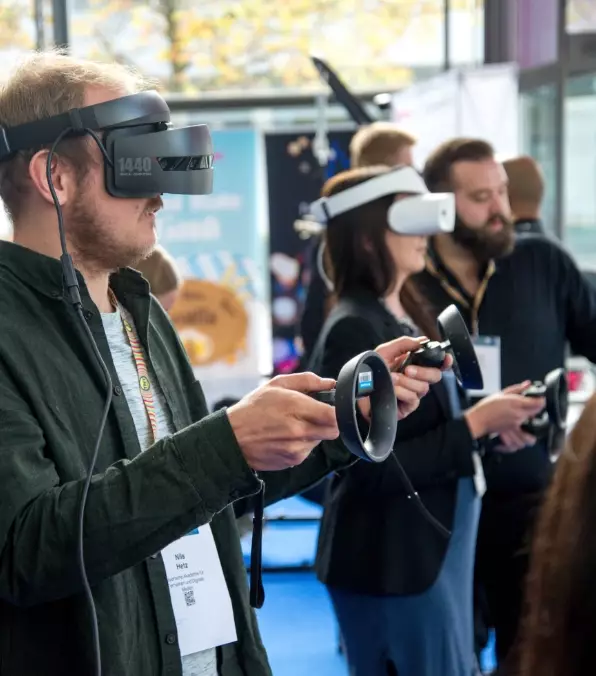 Schools recognised by institutions
Gaming Campus schools are designed with and for companies. We have a development committee of 20 professionals / professional contributors to coach your child / a professional sponsor of the sector for each school / a sponsor company for each of our diplomas. Each year around 100 companies come to meet students on campus. Here are some examples of companies that have worked with our students, visited Gaming Campus, or welcomed students on an internship / work-study program in their company.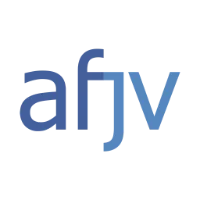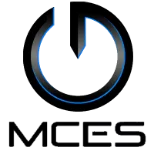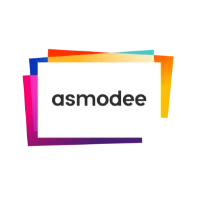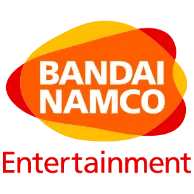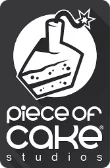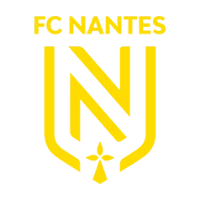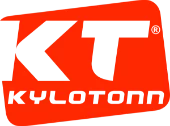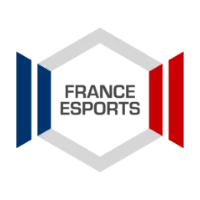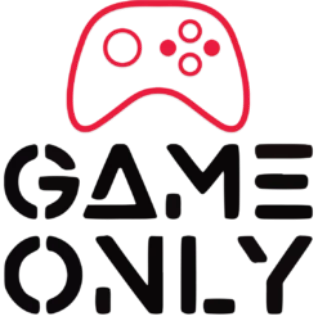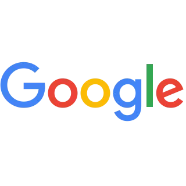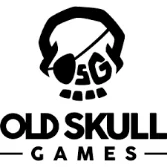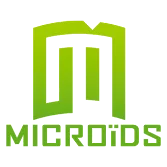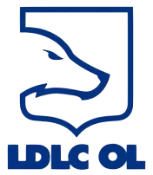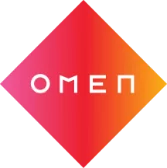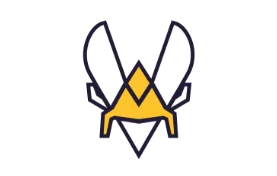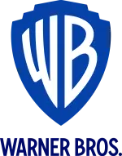 Schools recognised by institutions
Several institutions have recognized the innovative pedagogy of Gaming Campus schools.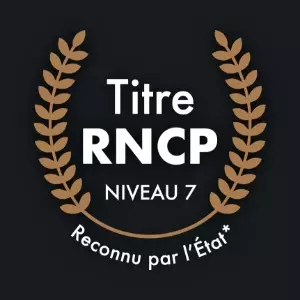 RNCP title
The business sector recognizes the RNCP title (National Directory of Professional Certification). The title available at the Gaming Campus is level 7 (master's degree level).

In addition to the recognition by the State, this recognition will allow your child to have a European equivalence of 300 ECTS credits and the possibility of doing the 5th year within a work-study placement.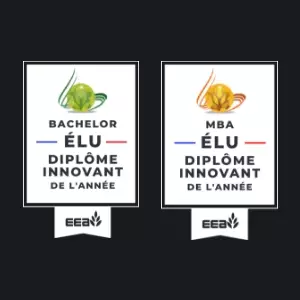 Eduniversal innovative diplomas
Our 3 bachelor's degrees and 7 MBAs specialising in the video game industry were awarded by the rating agency Eduniversal EEA in 2020 and 2021.

This world-recognized institution distinguishes the most innovative programs and the best adapted to the current job market.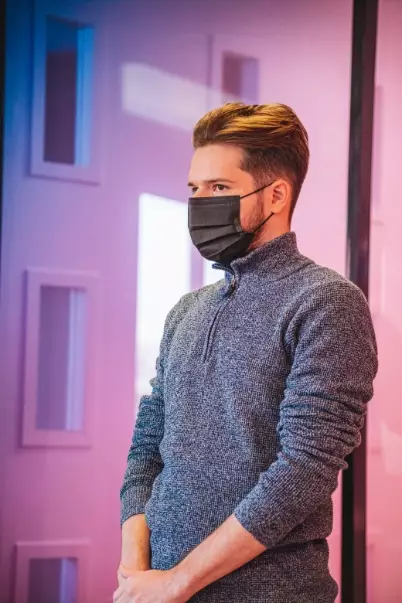 More than 100 professionals
At the service of the education and employability of our students. Below are some of the examples of the people who accompany them.
Pedagogy
Innovative education :
Project-based learning
Our priority is that your child flourishes. This is why we have chosen a pedagogical approach defined by learning through problem solving and projects. This allows for the acquisition of skills, guaranteeing an outstanding level of employability. All the projects that your child will carry out are proposed and taught by companies or professional contributors.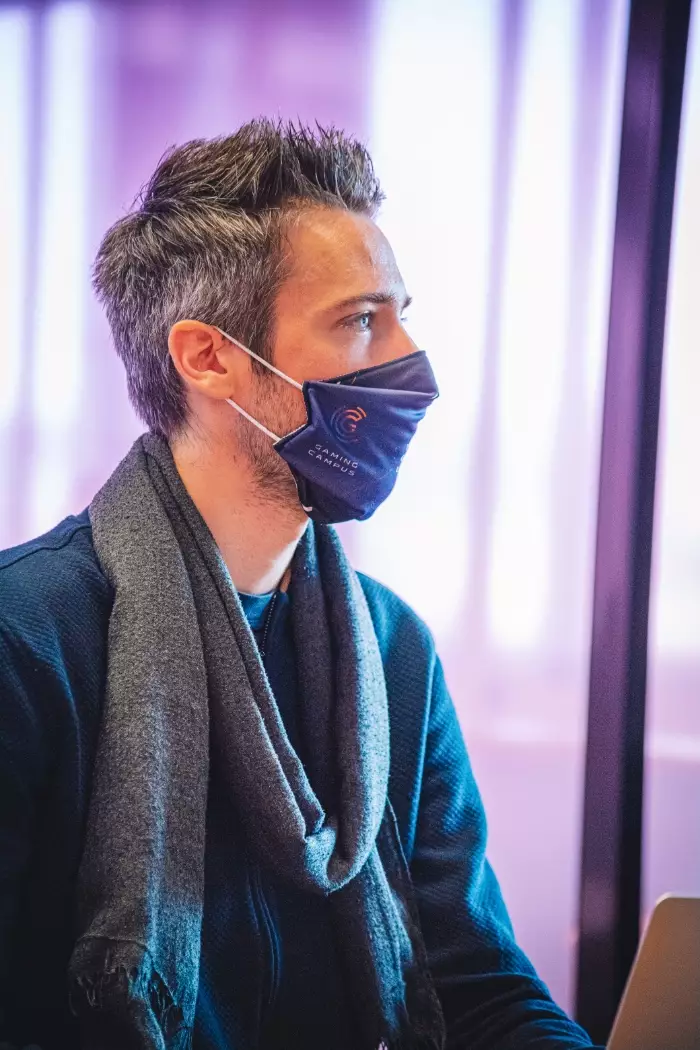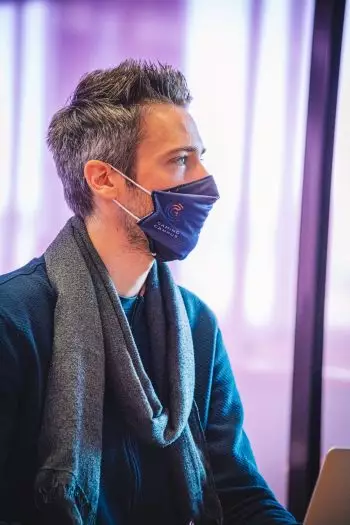 1
Before the project's launch, the professional contributor and the teaching team send the students a preparation pack (lessons, mooc, books to read, videos to consult, etc.) and the project specifications (project brief, skills to acquire, scoring criteria). On Monday, the speaker answers students' questions about these documents and then launches the project.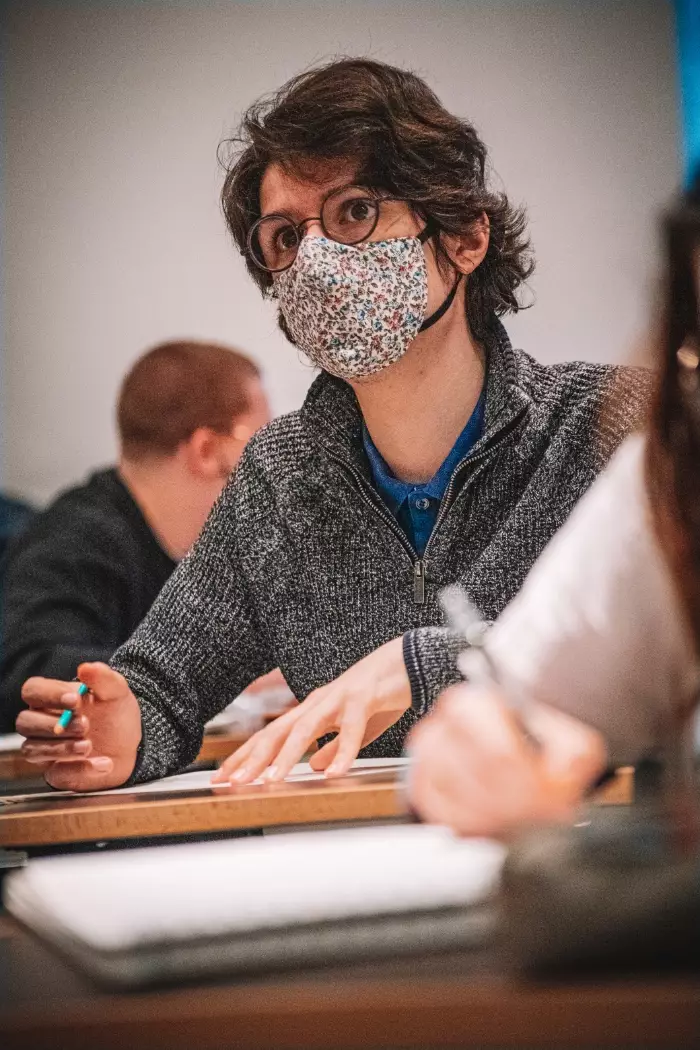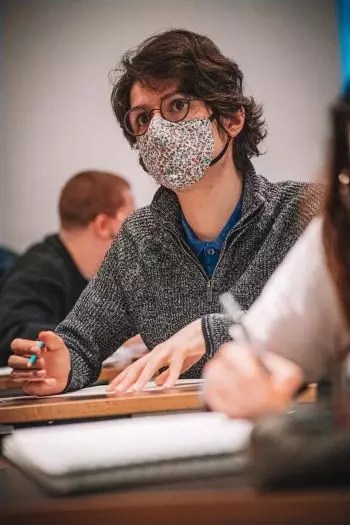 2
Throughout the project, the professional contributor turns into a coach to help the students move forward as a group. Your child learns by doing while being supported by a professional from the sector. Group work is formative for integration into a company.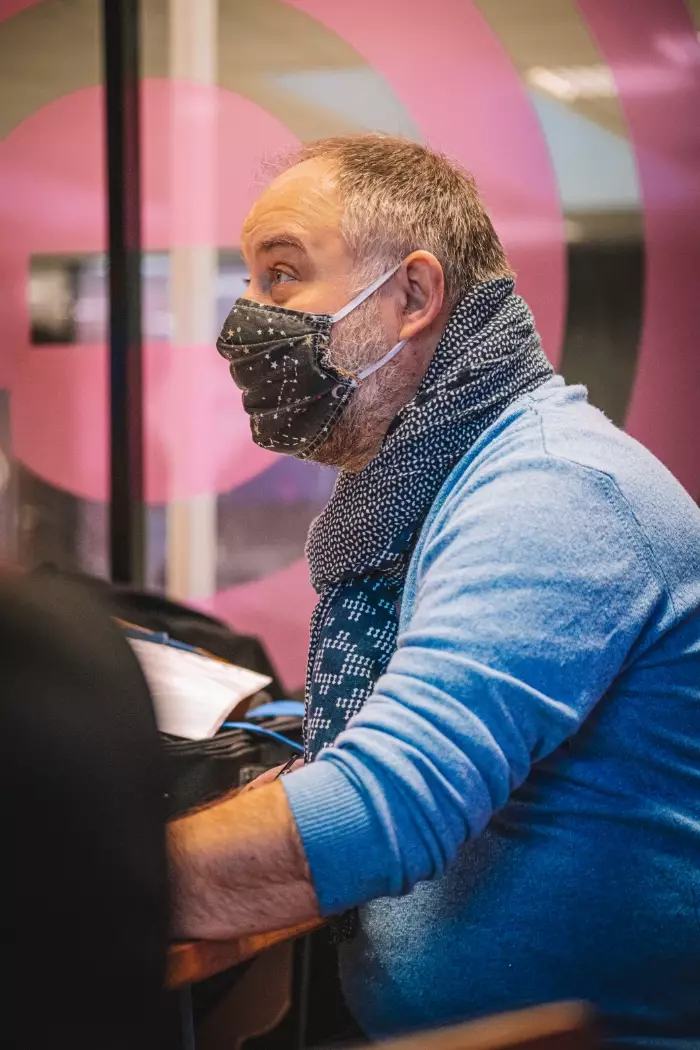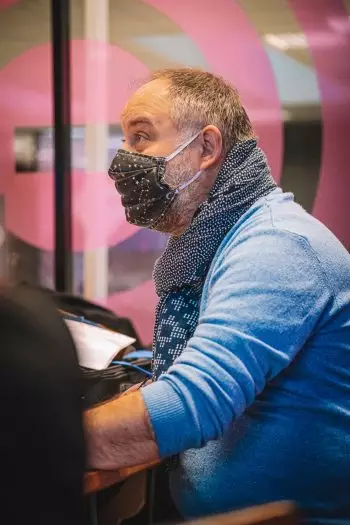 3
At the end of the week, your child will present their solutions to the professional contributor as a group. At the end of the year, each student will have carried out 17 professionalizing projects that will enrich their skills and professional portfolio.
Achievements
Project examples
G. Business projects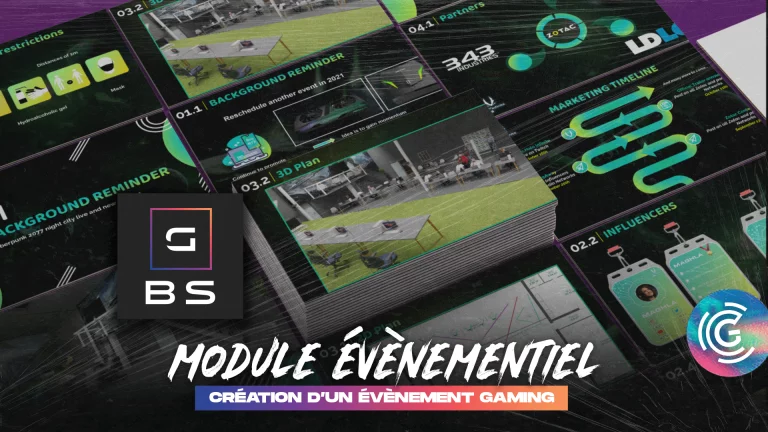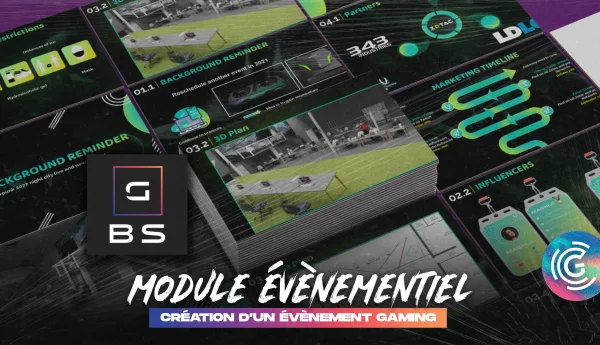 Event module

Design an online event for a hardware brand.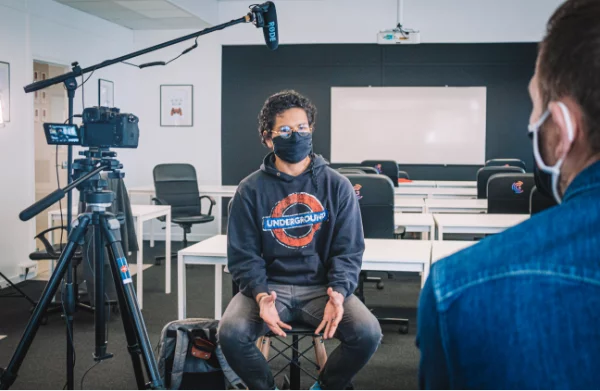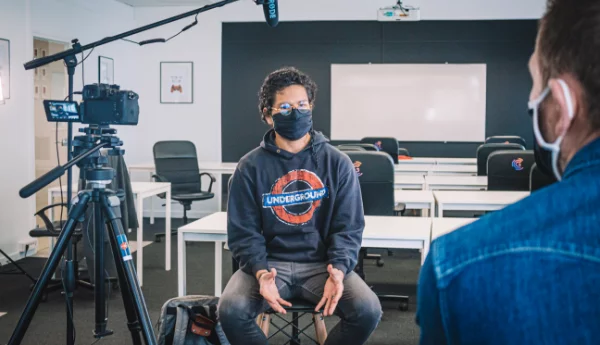 Projet Médiatraining
In english
Develop oral skills during an interview in English.
G. Tech projects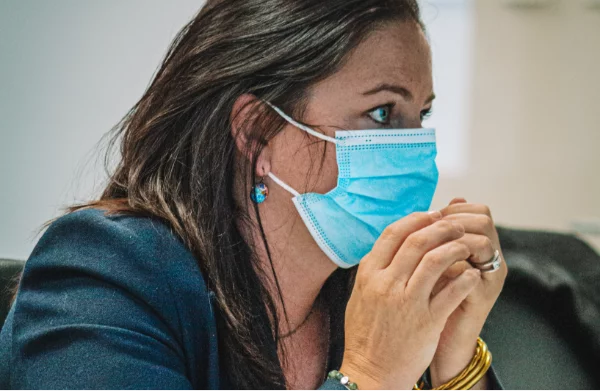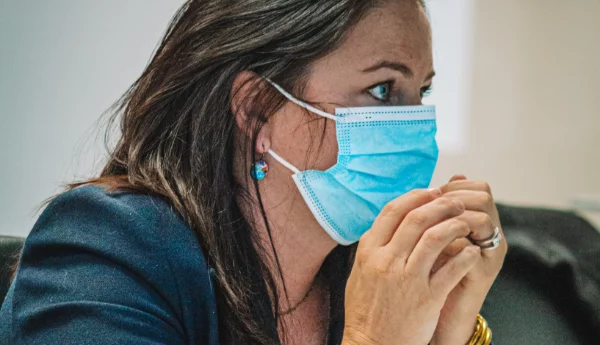 INTERDISCIPLINARY PROJECT
BTP RHÔNE MÉTROPÔLE
Using video games to modernize the image of construction trades.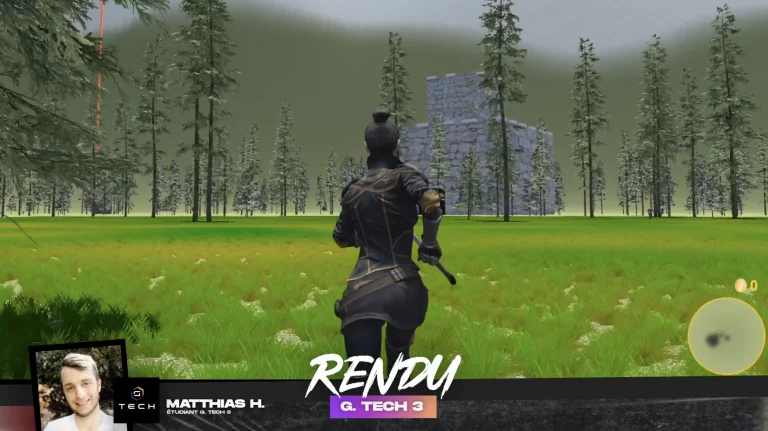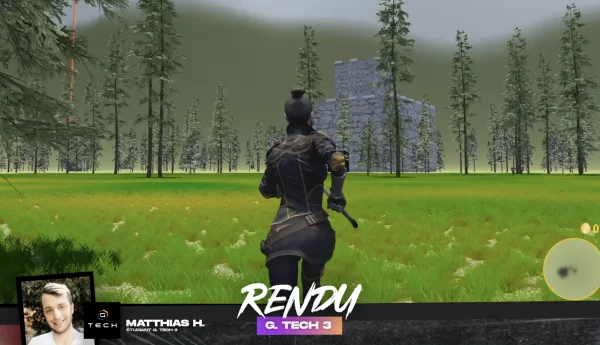 PROJET UNITY

Make a short video game
within movement specifications
G. Art projects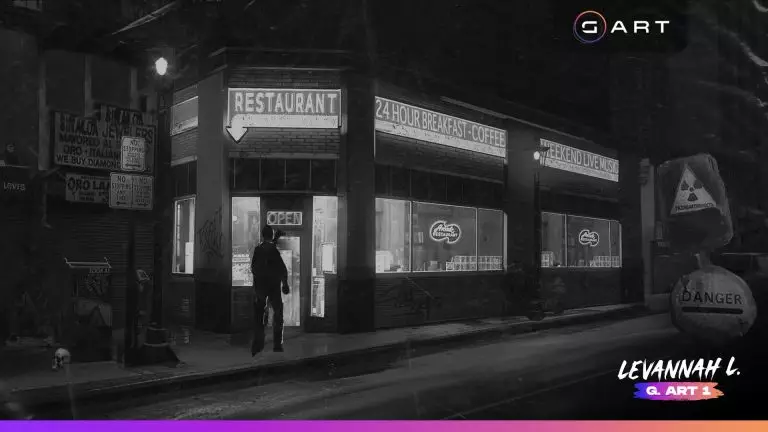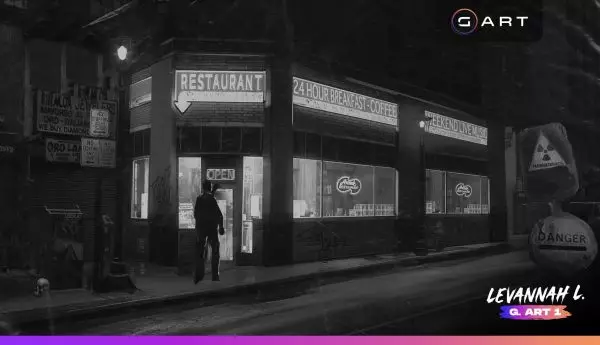 Concept art module
Restaurant
Design the visuals
of a post-apocalyptic restaurant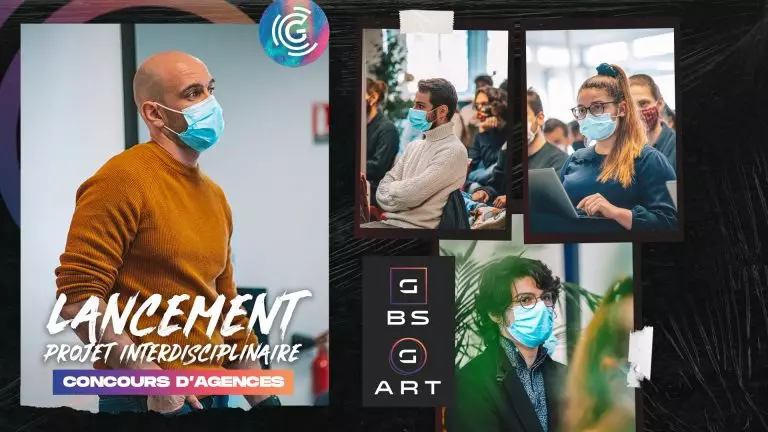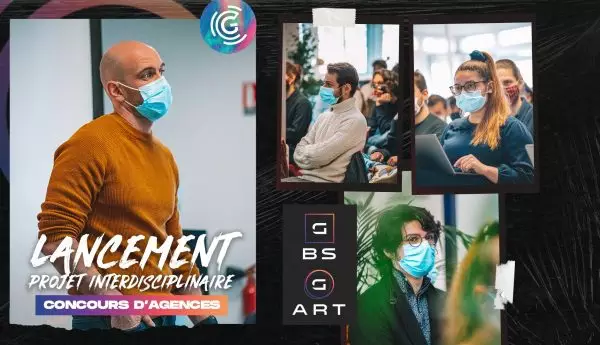 Interdisciplinary project
Agency competition
Team working
to win a bid for a call for proposals
Employability
Support your child
on their way to their first job.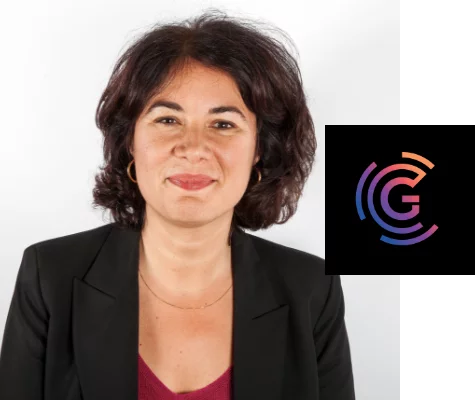 « Internships, work-study placement, graduate jobs, we implement various procedures to put your child in touch with the professional world from their first year.»
Valérie Dmitrovic - Dean of Gaming Campus
Examples of internships, work-study programs
and graduate jobs.
Here are some examples of internships, work-study programs and graduate jobs obtained by our students.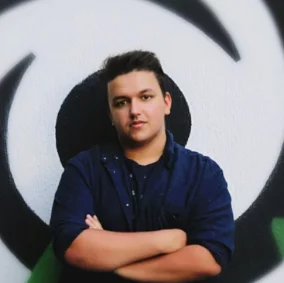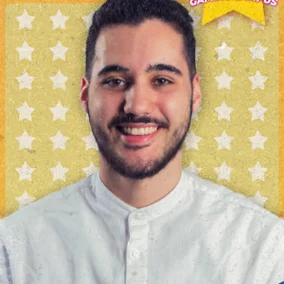 Matthieu B.
Alumni - Ubisoft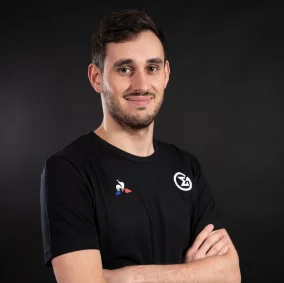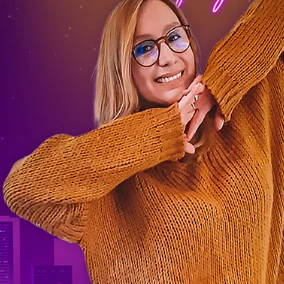 Maureen C.
Alumni - Piece of Cake Studios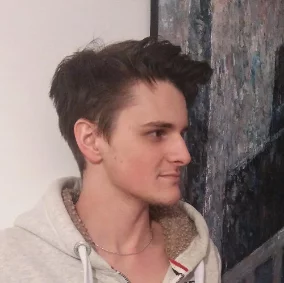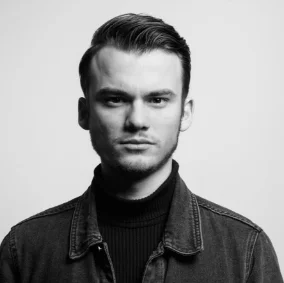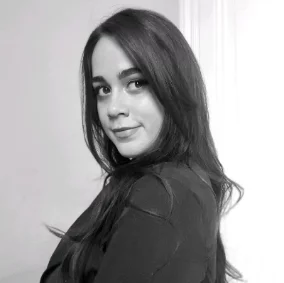 Erroline G.
Logo Artefacts Studio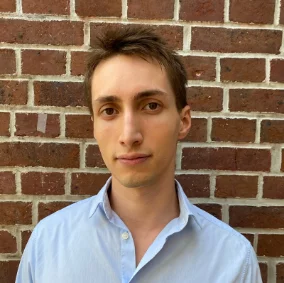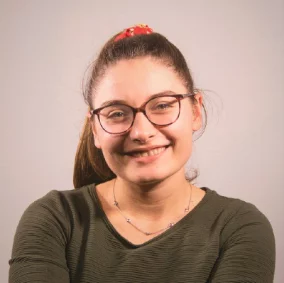 OPINIONS
What they're saying about our schools.


Bastien Hardel
I had the opportunity to attend the opening of the school and be able to go several times during the year to meet the students! Charming premises, motivated students creating great projects. In addition, critical partnerships with major companies in the video game sector offer many internship opportunities!


Cricri Kristl Lam Tan
A good day complete with an excellent presentation of the school. There is motivation, creation and passion. Even the parents want to attend classes! You can feel the commitment of the team, the students, and the director, who radiates with a desire to obtain the best from each student. Well done for this open day. We look forward to seeing you again on February 12th.


Natacha Borga
Finally, a school that has understood everything and created an educational project adapted to young people who suffer from the demotivating educational system which does not open their minds to the realities of real professional life. What a relief to think that people like you exist to give them the pleasure of learning. Thank you, on behalf of all these young people who will have the chance to join Gaming Campus!
F.A.Q Parents
What are the prerequisites for entering our higher education schools ?
Admissions into the 1st year can be done following a high school diploma specializing in general studies or technological studies for our bachelor's degrees. For our certifications, no qualifications are necessary. Admissions based on record can be accepted with a validated high school diploma, in addition to 2 successful years in a higher education diploma, a bachelor's degree, or after the first year of a master's degree. We study your child's educational background and other aspects that demonstrate their motivation and strong interest in the sector. Then, it is our responsibility, if accepted, to train them with high standards and confidence to develop their motivation for working in this industry and their employability.
See all of the admission conditions
.
What courses do our higher education schools offer ?
The courses offered in our schools revolve around the worlds of video games and the industry.
G. Business
is a management school that educates our students on video games and esports and, more generally, interactive digital media.
G. Tech
provides specialized training in the technical aspects of video games (coding, programming, etc.).
G. Art
offers courses over 3 years designed for careers in digital graphic design. It then allows students to specialize in various new graphic design professions specific to the video game sector.
What are the career outcomes after completing a course in our higher education schools ?
The business opportunities are varied. The gaming and digital arts sectors are growing very rapidly, both in France and internationally. They offer great prospects for the future for young graduates who are passionate, specialized and very highly trained for the workplace.
The professions can be grouped into various sectors that offer jobs for everybody's aspirations: monetization / marketing / communication / project management / programming / graphic design / sound design / game artistry.
Visit the websites of our schools for an overview of accessible professions.
Your child can work in a variety of international companies : Video games studios, serious games, mobiles games, interactive production ; companies in the esports sector ; digital communication agencies ; multimedia creation studios ; intelligence, innovation or new media departments of major television channels or major software publishers and interactive marketing consulting firms.
Being trained in our schools in these highly technical professions, with an entire business, technical and creative outlook, also makes it possible to access careers in other sectors of activity.
Today, we are unable to imagine all the evolutions of these careers. Our pedagogy aims to develop autonomy, the capacity to learn to learn, and soft skills, relational skills that companies expect from their employees. We have created job descriptions with help from professionals in the sector so that you can discover the details of each job on our
video game jobs Manifesto
Who are the partner companies?
We created Gaming Campus for and with businesses. Before creating Gaming Campus we met with more than 100 businesses from the video game sector to understand their recruitment needs, which we applied to our ethos even before the school opened.

C'est pourquoi aujourd'hui nous avons noué des relations fortes avec les futurs employeurs de votre enfant.
This is why today, we have forged strong relationships with your child's future employers. In this way, throughout their time at Gaming Campus, your child will be in contact with more than 300 professionals :
- 10 businesses are significant partners in Gaming Campus
- Each year, more than 100 businesses visit Gaming Campus
- At the end of March, we organize a special employability week
- All of our teachers are industry professionals
- We centralize internship and professionalization contract offers that match your child's profile
- We receive priority internship, and work-study placement offers from our partner firms.

These partners will vary depending on the school chosen by your child, each school having career specialities.
What is Immersion in the first year of our higher education schools ?
During October, our students will be immersed in the professional video game, serious games and digital art universe.
The program :
- Testimonials
- Feedback
- Company visites
- Career conferences - to discover the different careers available to them
We will present our method of teaching and coaching : - Career pathways, development and internships
- Acquisition of skills, know-how and learning to learn.
This will also be an opportunity to explain and to learn about group work (project-based learning). See the
interview about project-based learning with our dean Valérie Dmitrovic
.
How are projects organized ? (workshops or sprint*) ?
There are multiple types of projects that can take place over days, weeks and months. Each project is undertaken collectively by a group of students who are supported and guided by experts.

We use a problem solving and project-based approach developed by l'UCL (Catholic University of Louvain). This approach allows for the development of skills.

The vast majority of our projects are undertaken in partnership with our partner firms. See some examples of projects here.
Who are the teachers who teach at the school ?
Our objective is to develop our students' employability. Our teachers are, for the majority, high-level industry professionals who are currently working in the sector, lauded by their peers. They regularly update their learning content to follow the evolution of the market. They are equally involved throughout the curriculum via juries, workshops or "sprint" classes, masterclasses, conferences, or job meets.

Some of our subjects require professors with vast conceptual knowledge and have links with applied research (for example, in sociology, economy, etc.).

In all cases, we train our teachers in active pedagogy and project-based learning so that they can :
- Fully exploit their role as an encouraging and motivating expert and coach
- Create practical projects in different professional contexts so that our students can acquire knowledge and skills.
Are certain classes given in English ?
Yes, because the video game industry and innovative technology industries demand mastery of the English language and knowledge of an international working environment.

This is why one of our priorities is for your child to speak English with ease (we will enable them to progress from their initial level). Our English teachers are all native speakers. A language isn't learnt, as such, but practised: this is why speaking is the pillar of our language classes. 2/3 of class time in English is dedicated to listening and speaking, while the rest is dedicated to grammatical theory.

We work in the same way for the other languages we offer and prioritize conversation with native speakers.
When can my child apply ? What are the 2023 start dates for our higher education schools ?
Each year, applications open on September 15 for the next school year. For the start of the 2023 school year, applications have been open since September 15, 2022. You can therefore
apply
today. The start dates will be communicated to students during the summer of 2023.
Is it compulsory to go through ParcourSup to apply for Gaming Campus higher education schools ?
Your child can apply freely without going through ParcourSup. Many private higher education schools manage their admissions process outside of ParcourSup. According to Letudiant, more than 9000 post Bac courses are outside ParcourSup, compared to 13000 present on ParcourSup (source). The most well known are Sciences Po, the institutes of political studies, Paris-Dauphine University. We have also made this choice.
What is the price of a year of study in our higher education schools ?
School fees vary from 8 900€ to 9 800€ per year, depending on the chosen course. More information is available on the sites of each of our schools.
How can the tuition fees be financed ?
If you need, our banking partner LCL offers advantageous loan conditions to help you finance your child's tuition fees :
- A negociated rate
- repayment after studies
- privileged support
We also offer a payment system of 3 instalments per year.
Your child can also finance their studies through :
- Their paid internships
- The professionalizing work contracts
- Junior enterprise
Project-based pedagogy allows students to manage their time. This allows them to have a student job simultaneously with their studies, up to 15 hours per week.
Other aid granted by the city, department, region or the Fondation de France may be possible. We invite you to go to
Etudiant.gouv.fr
to find our more
Is accommodation included in the fees ?
No, you have to find your child's accommodation. We help you with several partner student residences near the Lyon and Paris campuses or easily accessible by public transport.
Does the state recognize the training courses in our higher education schools ?
Our schools are declared to the rectorate of Lyon under number 0694446H. G. Business courses have the RNCP title certified by the State at level 7 in management of strategy and commercial performance specializing in ebusiness. This title allows master's degree graduates to benefit from recognition by the State, work-study programs with a professionalization contract for their 5th year of training and 300 ECTS credits.
In January 2020 Eduniversal awarded our bachelors the Innovation Prize (a global rating agency for higher education institutions).
See the press release here
.
Is a work-study program possible within the Gaming Campus ?
Work-study placements are possible, but only for our schools in the 5th year (the 2nd year of MBA or MSc). It is done under student status under an internship contract for the G. Tech and G. Art schools and as an employee under a professionalisation contract for the G. BS.
My child has a school phobia or an addiction to video games. Can you help me ?
Unfortunately no. It is not our speciality, and we advise you to turn towards the APS association for school phobia or the IFAC association for video game addiction.
Gaming Campus in the media
media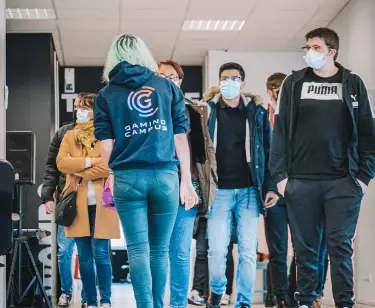 Open Days
Let's meet
at our open days !
Before you get to it, you need to know that our schools organise open days on regular basis (online and on campus).
There a good opportunity to discover our schools in details, including our courses and chat with our team.
Applications for the 2022 year are open. You can apply today, without using Parcoursup.

Apply

On campus, 30 minutes visit before the time specified on your confirmation email
Visit our campuses (coworking spaces, gym area, VR room…)
Introduction to each school, diploma and courses (alternating training possible)
Testimony from our students and professionals of the gaming industry
Live Q & A with the Dean, Valérie Dmitrovic, but also with our staff and our students
How to join Gaming Campus (outside of Parcoursup)