100 PROJECTS AND 5 INTERNSHIPS IN 5 YEARS
Gaming Campus was designed hand in hand with companies in the sector
to put the employability of its students at the heart of its pedagogy.
The "Active Learning by Gaming Campus" pedagogy allows students to carry out 20 projects per year. An active professional contributor supervises each project. Our students, therefore, acquire skills through contact with professionals (and future employers) in the sector.

Every year, the students of our schools, whatever their speciality, must complete an internship in a company to complete their training.

At the end of the course, our students stand out with an array of skills illustrated by 100 projects carried out and a CV with 5 professional experiences in a company.
We have forged close and privileged relationships with key companies.
MAJOR PARTNERS OF GAMING CAMPUS

Micromania-Zing is the leading distributor of video games and pop culture. Gaming Campus and Micromania-Zing have forged close relationships since the start of 2019.
Micromania-Zing website

Vitality is the leading esport team in France and one of the best teams in Europe. Vitality has been a partner of Gaming Campus since its launch and works with us in particular around education and esport subjects.
Team Vitality website

FC Nantes and Gaming Campus have entered into a major partnership with the esports teams of FC Nantes on League of Legends and Fortnite games. The objective is to detect the future stars of esport.
FC Nantes website

MCES is a new ambitious esport team that has an atypical positioning around sport and esport. Gaming Campus and MCES discuss the structuring of esport through education.
MCES website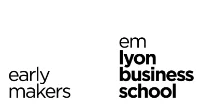 Founded in 1872 by the CCI of Lyon, emlyon business school is a very large management school which in 2020 welcomed 8,600 students of 110 nationalities and more than 6,000 participants in continuing education programs. Gaming Campus helps emlyon business school in the subject of esport.

Since 2000, Materiel.net (LDLC group) designs, manufactures and markets computers that meet the needs of its most demanding customers. Born from the desire to offer a high-end PC offer, Materiel.net has already shipped, since its creation, more than 250,000 PCs to its passionate customers (20,000 PCs in 2019), making it the leading PC manufacturer assembled in France.
Materiel.net website
Video game and esports companies
who have shared their experience with our students
recognition
They have either spoken to our students, visited Gaming Campus or hosted students
on an internship / work-study / first job in their company.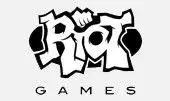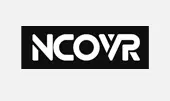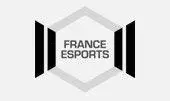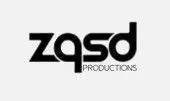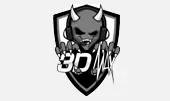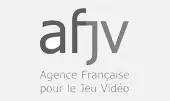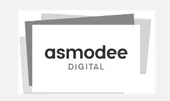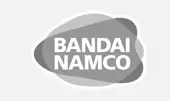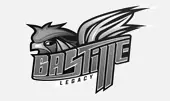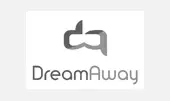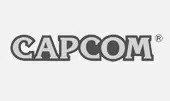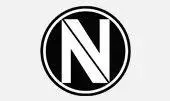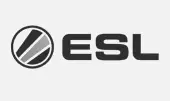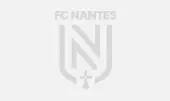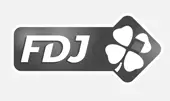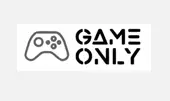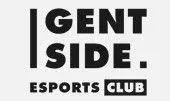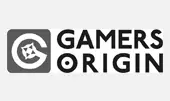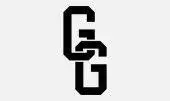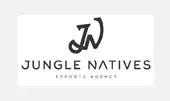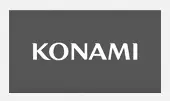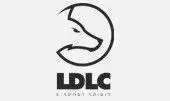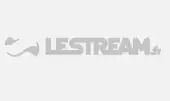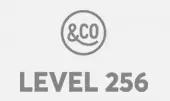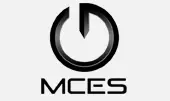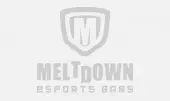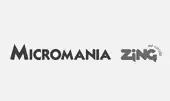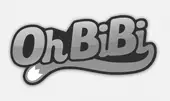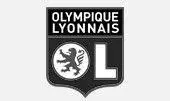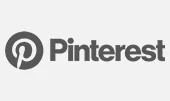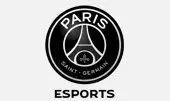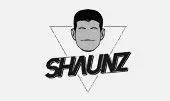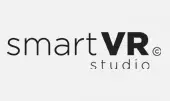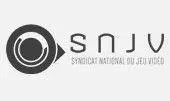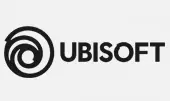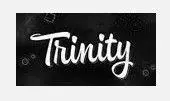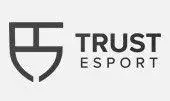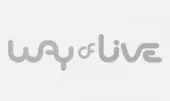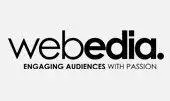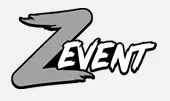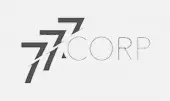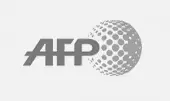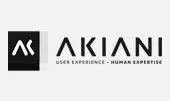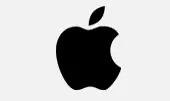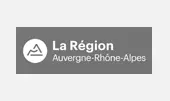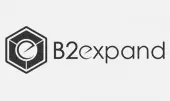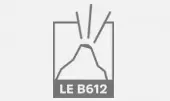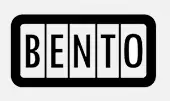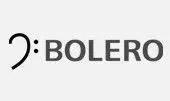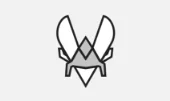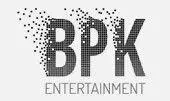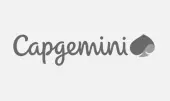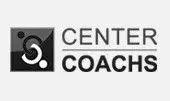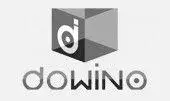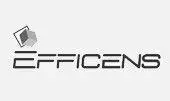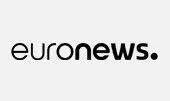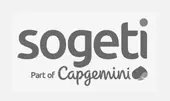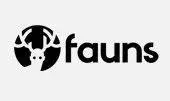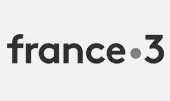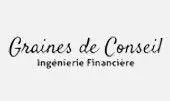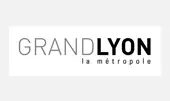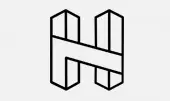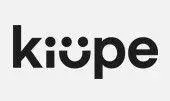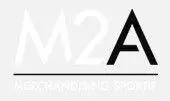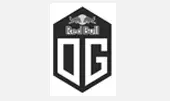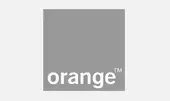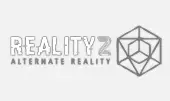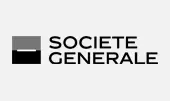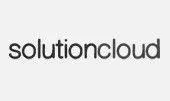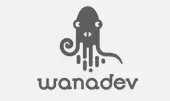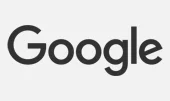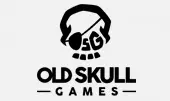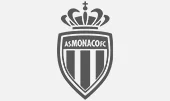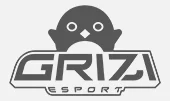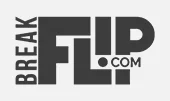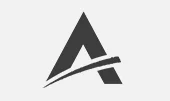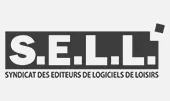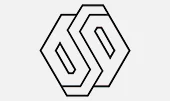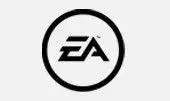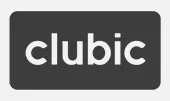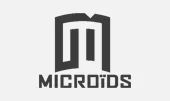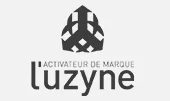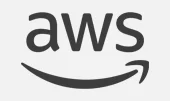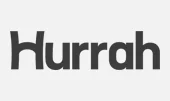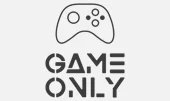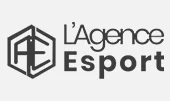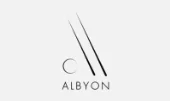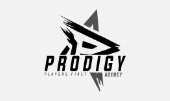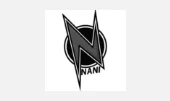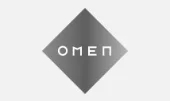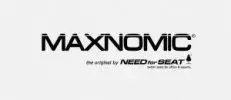 EMPLOYMENT IN OUR SCHOOLS
You will be in permanent contact with professionals in the video game sector: 10 major partners / +100 companies per year on campus / professional speakers / employability week / internship and work-study placement offers as a priority.

IMMERSION IN OUR SCHOOLS
Immersion by Gaming Campus is a key step in the educational approach of our schools. For 2 weeks, all our students, whatever their course, level of study or speciality, come together to immerse themselves in the sector they are being trained for.









SPEAKERS DURING IMMERSION WEEKS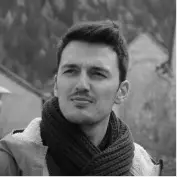 JULIEN PELLET
Data Analyst - Ivory Tower (UBISOFT)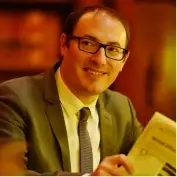 DENIS MASSEGLIA
Member of the 5th constituency of Maine-et-Loire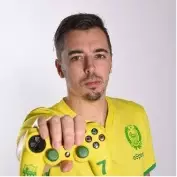 ADRIEN VIAUD
Manager Esport - FC Nantes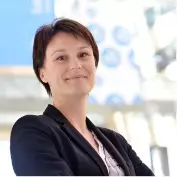 JULIETTE JARY
Regional vice-president in charge of infrastructures, the economy and digital usages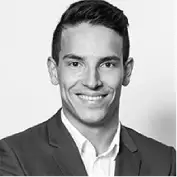 REMY CHAPOT
Head of esports - 3DMAX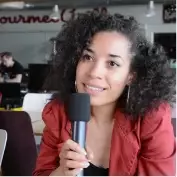 MÉLISSANDRE MONATUS
Marketing professional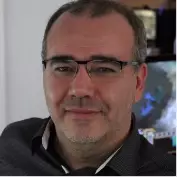 JEAN-MARC GAUDIN
Millenium co-founder and former MCES sports director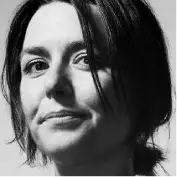 CYNTHIA LEHNHARD
Sales Manager - Capcom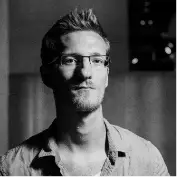 JULIEN MILLET
President - Realityz and Game Only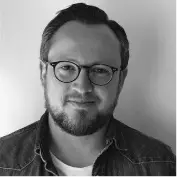 ANTOINE GOURLAY
CEO - Jungle Natives - Esports Agency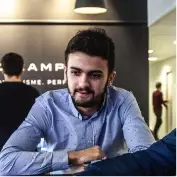 ROMAIN MEYNAUD
President and student - Handicap and Esport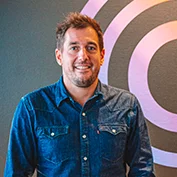 RENAUD DOL
Head of Esport & New Business - FDJ Entertainment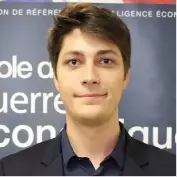 THOMAS BACHELERIE
Head Of Business Intelligence - Bandaï Namco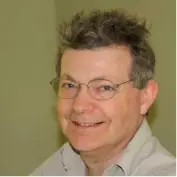 YANN CORNO
CTO - ASMODEE DIGITAL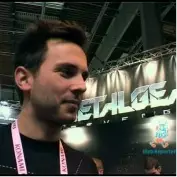 PIERRE GHISLANDI
Marketing & PR Manager Southern Europe - Konami Digital Entertainment
FRED MOULIN
Designer of the Journal des jeux vidéo, Former Canal + Journalist, CNEWS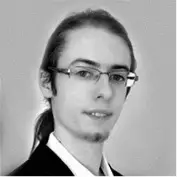 VIVIEN CAUHÉPÉ
Senior Live and Monetization Manager - Ubisoft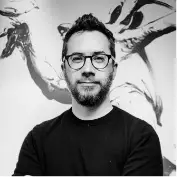 RAPHAEL PENASA
Founder - FAUNS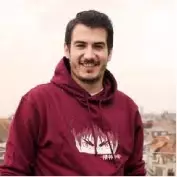 ROMAIN SERRA
Esport manager - Melty / OL esport / Bastille Legacy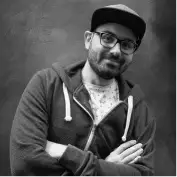 FRANÇOIS DELEGLISE
Communications Director - WANADEV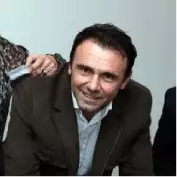 ROMAIN SOMBRET
President - MCES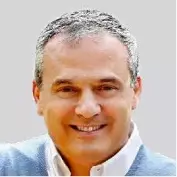 MICHEL SUTTER
Apple Worldwide Developer Relations Partnership Manager - APPLE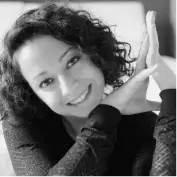 WAFAE BIYAYE
Co-founder - DREAMAWAY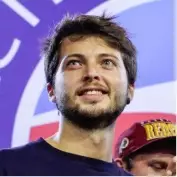 ANTOINE FRANKART
Director - Toornament (WEBEDIA)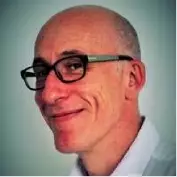 PIERRE PRADAL
Blockchain Game Designer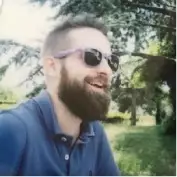 FLORENT JOLIVET
Marketing and Gaming Partnerships Manager - ORANGE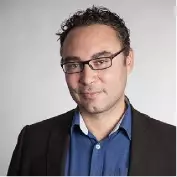 CÉDRIX DURIX
Head of France Cloud & Technologies - CAPGEMINI - SOGETI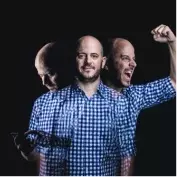 YANN CEDRIC MAINGUY
eSports Director - Gamers Origin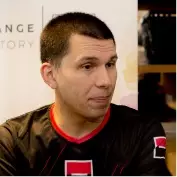 STÉPHANE RAPPENEAU
Financial Engineer - Video Game Funding - SOCIETE GENERALE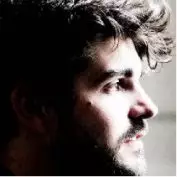 PIERRE LAMOURE
Senior Communication Specialist - EA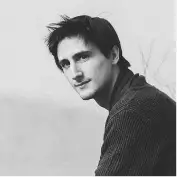 JEAN-MARIE RUDENT
3D Graphic Designer - WANADEV
BERTRAND PERRIN
Director - LEVEL 256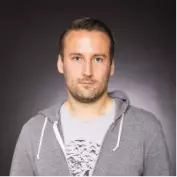 GUILLAUME RAMBOURG
Managing Director – Riot Games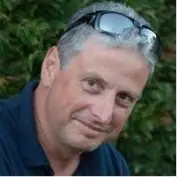 FRÉDÉRICK VERGNAS
Founder – Center coachs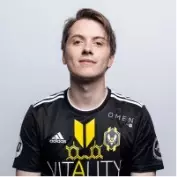 FABIEN DEVIDE
Founder – Team Vitality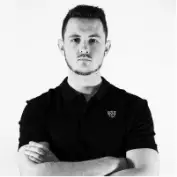 LOÏS CARIOU
Founder – Center coachs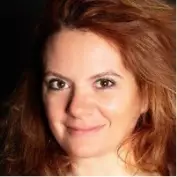 SOPHIE MAHUTEAU
Founder – Graines de conseil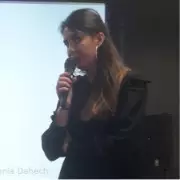 SONIA DAHECH
Marketing Manager - Micromania Zing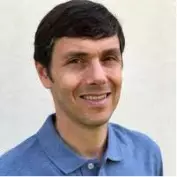 ANTOINE COHET
Head of Marketing – Electronic Arts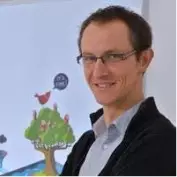 PIERRE-ALAIN GAGNE
Founder – Dowino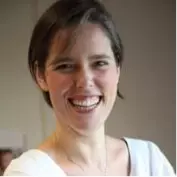 CENDRA MOTIN
Vice President National Assembly and MP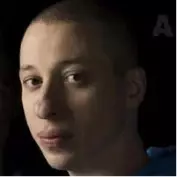 NORDINE GHACHI
Founder – Dowino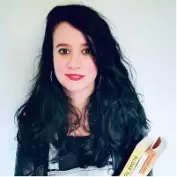 JESSICA SOLER
Gender sociologist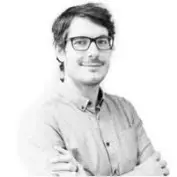 JEAN-CHRISTOIPHE PARIS
Founder– Akiani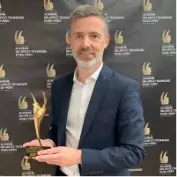 JULIEN VILLEDIEU
General Manager - SNJV (national video game union)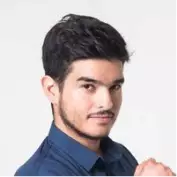 SHAUNZ
Streamer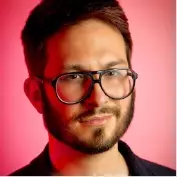 JULIEN CHIEZE
Journalist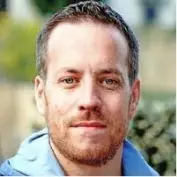 DAVID BANGET
Chief Digital Officer – Olympique Lyonnais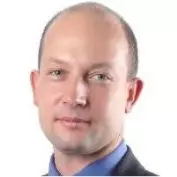 LUDOVIC BUSATO
Founder – BPK Entertainment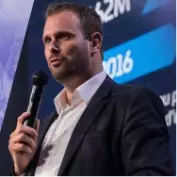 CEDRIC PAGE
Managing Director - Webedia gaming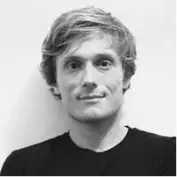 THOMAS GAVACHE
Founder – Good Game Management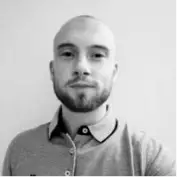 HUGO POIBLANC
Managing Director - ZQSD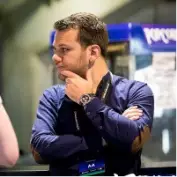 JORDAN SAVELLI
Head Manager – Team Envy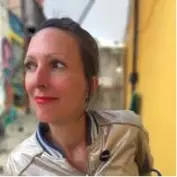 VANESSA KAPLAN
Founder – Kiuppe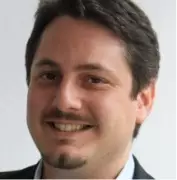 WANDRILLE PRUVOT
CEO – Xtra Life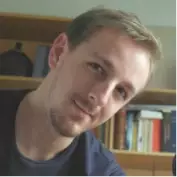 FABIEN BIEVRE PERRIN
Searcher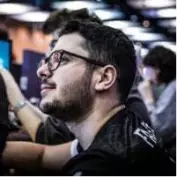 FABIEN BACQUET
Manager Team Vitality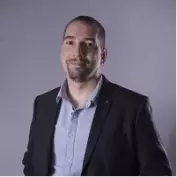 STEPHAN EUTHINE
President – France esports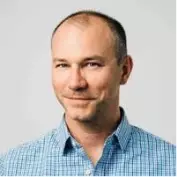 MATHIEU DALLON
Trust Esport
THIÊN-THANH TRAN
Lawyer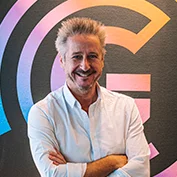 THIERRY DEMARS
My Lucky Day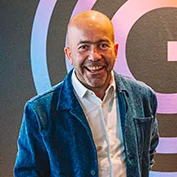 PHILIPPE PELISSIER
Prestaconcept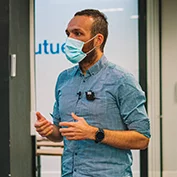 FRANÇOIS ROCH
Com'Over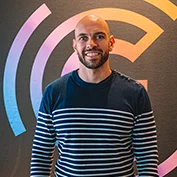 SYLVAIN GRANDENA
Take Off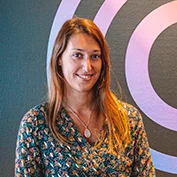 JENNIFER MERLINO
Old Skull Games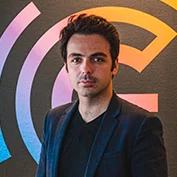 GAETANO NACCARATO
Videographer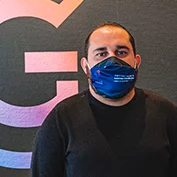 ALEXANDRE LOPEZ
Team BDS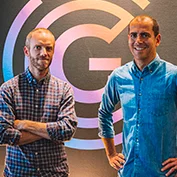 FLORENT MAITRE
Clubic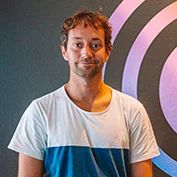 ALEXANDRE MALSCH
Fulllife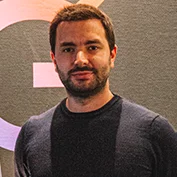 NATHAN LAPRADE
ARC Consulting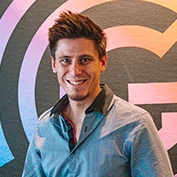 YOANN PINAZ
Independant coach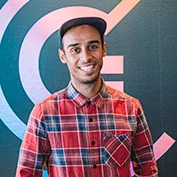 MICKAEL LELIEVRE
Pure Arts Limited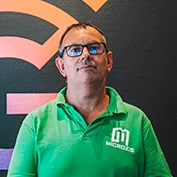 ALAIN MILLY
Microids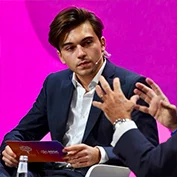 GUILLAUME BENECH
Odace Media
THOMAS RENAUD
Breakflip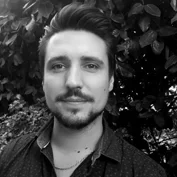 MICKAEL LELIEVRE
Pure Arts Limited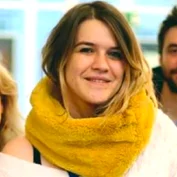 JULIE JEANNIOT
Riot Games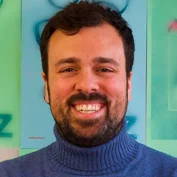 FRANCESCO SAMMARIVA
Pinterest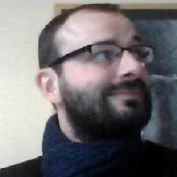 JULIEN ANNART
FOrJ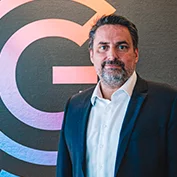 LAURENT DESCHAUX
HP France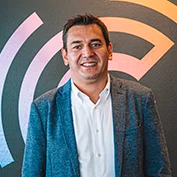 BORIS BERGEROT
L'Agence Esport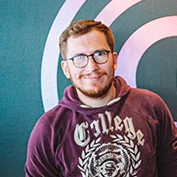 RÉMI MUSZUMANSKI
Sportfive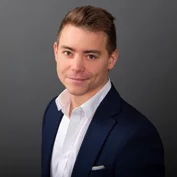 NICOLAS HULSMANS
Dexerto.com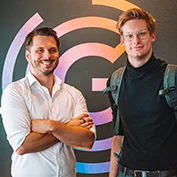 LOUIS CROQUET & LOUIS GIRAUD
8SEC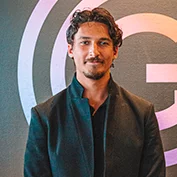 JÉRÉMY TRILLES
Old Skull Games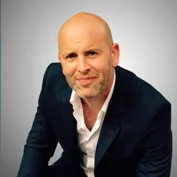 FERREOL CHEVALIER
NeedForSeat Maxnomic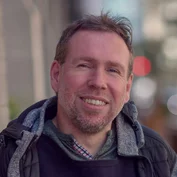 ROXAN CARLE
MPC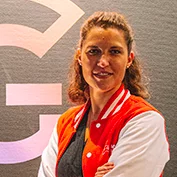 MATHILDE YAGOUBI
Game Only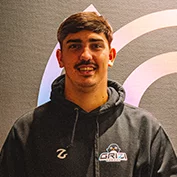 THÉO GRIEZMANN
Grizi Esport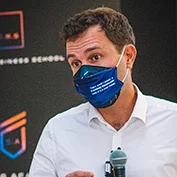 NICOLAS VIGNOLLES
S.E.L.L.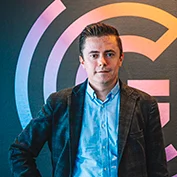 BENJAMIN TARRIER
ELCIA Groupe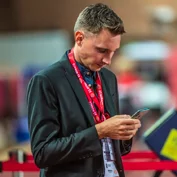 SIMON RÉMOUSSIN
A.S. Monaco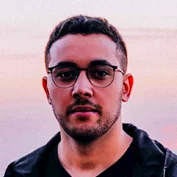 YASINE JAADA
P.S.G.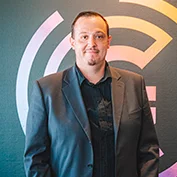 TONY HELYNCK
Choeur de Gamer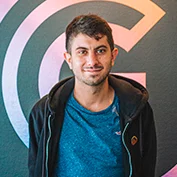 BEN KALTENBAEK
Neopolis Game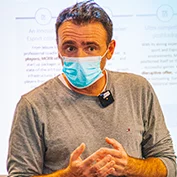 ROMAIN SOMBRET
Team MCES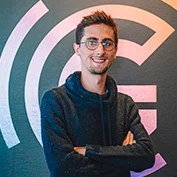 JEAN-MARIE RUDENT
WANADEV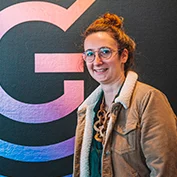 SUZANNE RAULT
WANADEV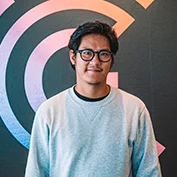 DAVID 경수 GUIONET
Ubisoft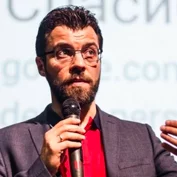 ANDREY LIPPATSEV
GOOGLE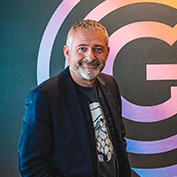 BENOIT FRITSCH
L'Uzine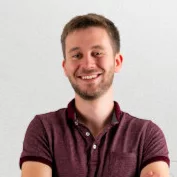 YANN SOUVERAIN
Hurrah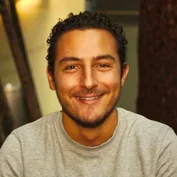 ALEXIS DAHAN
AMAZON WEB SERVICES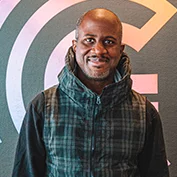 MICKAEL NEWTON
Ubisoft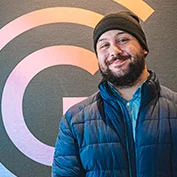 ZACK NANI
Content creator
INTERNSHIPS CARRIED OUT BY OUR STUDENTS
Each year our students have the opportunity to do internships. The objective of these internships is to refine their professional career plans, develop their skills, and create a network. Below are examples of internships done by our students.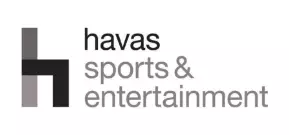 Havas
Dorian M.
Esport gaming project manager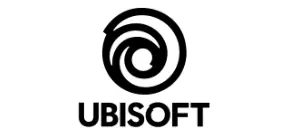 Ubisoft
Killian B.
Video game developer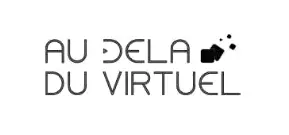 Au dela du virtuel
Baptiste L.
Event project management
Warner Bros
Robin L.
Assistant sales director game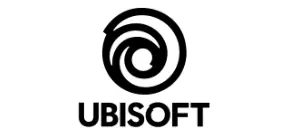 Ubisoft
Matthieu B.
Live operations assistant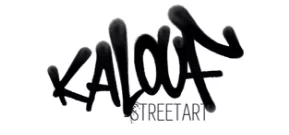 Kalouf Street Art
Nicolas L.
Assistant plastic Artist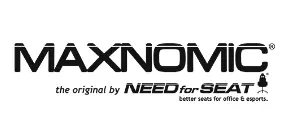 Maxnomic
Antoine J.
Marketing and event project manager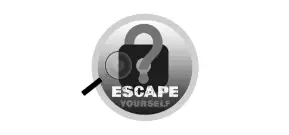 Escape Yourself
Antonin D.
Sales and communication assistant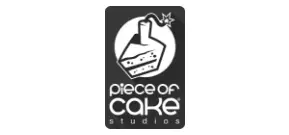 Piece of cacke studios
Maureen C.
Marketing and communication assistant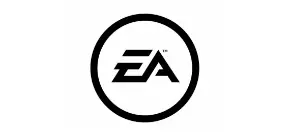 EA publishing
Pierre P.
Marketing assistant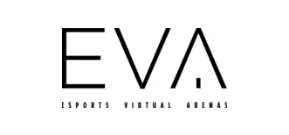 EVA
Thibault B.
Growth Marketer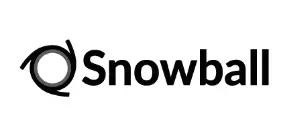 Snowball
Nassim N.
Digital marketing project manager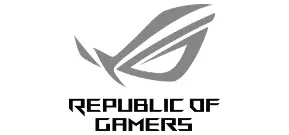 ROG
Yassin A.
Assistant esport director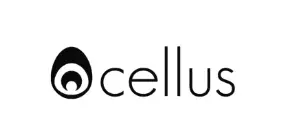 Ocellus studio
Etienne C.
Production assistant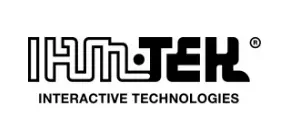 Ihmtek
Killian T.
Marketing and digital communication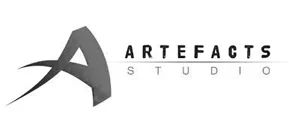 Artefacts Studio
Léo C.
Video game developer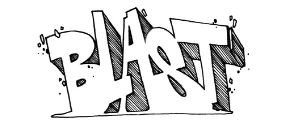 Blast Studio
Clément P.
3D Modeller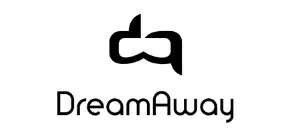 DreamAway
Victor B.
Marketing assistant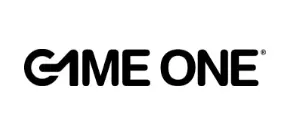 Game One
Alexandre M.
Assistant community manager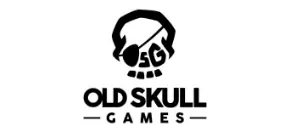 Old Skull Games
Adrien M.
Associate producer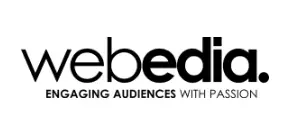 Webedia
Maëva T.
Project coordinator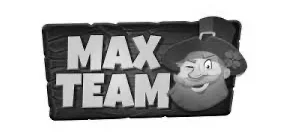 Max team
Romaric R.
Video editor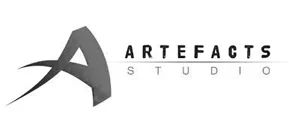 Artefacts Studio
Erroline G.
Associate Producer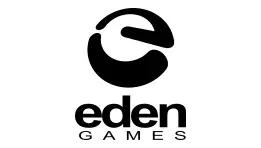 Eden Games
Simon B.
Video game developer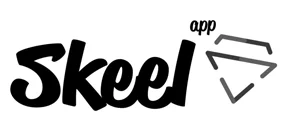 Skeel App
Océane N.
Communication Officer Communication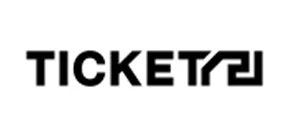 Ticket721
Tidjann L.
Communication Manager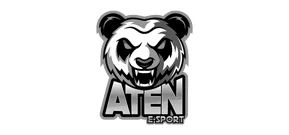 ATEN E-sport
Mathieu D.
Community Manager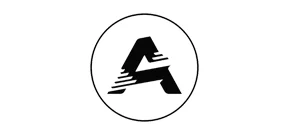 ASTRO Esport
Pierre G.
Manager Pôle Valorant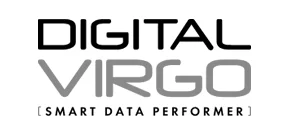 Digital Virgo
Alexis R.
Partner relationship assistant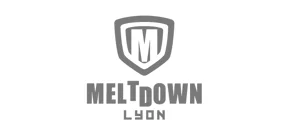 Meltdown
Alicia C.
Event project manager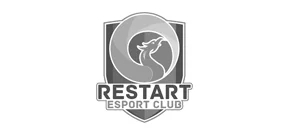 Restart esport club
Steven B.
Communication / Marketing Assistant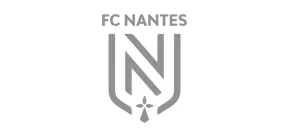 FC Nantes esport
Thibault P.
Team manager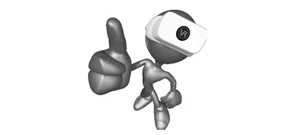 VR Initiative
Laudine D.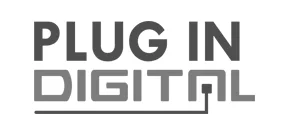 Plug In Digital
Etienne B.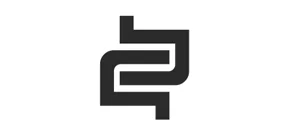 Balistik Esport
Loïc V.
Senior Coach Valorant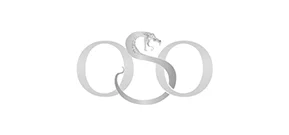 oSo Empire
Cédric P.
Manager Fortnite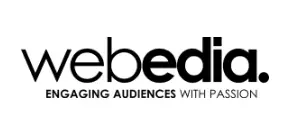 Webedia
Maéva T.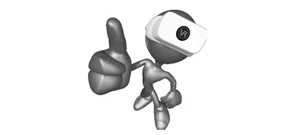 VR Initiative
Geoffrey V.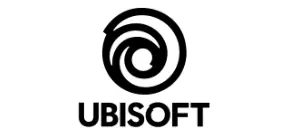 Ubisoft
Thibault L.
Live operations assistant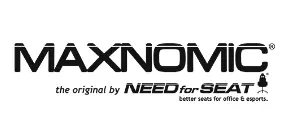 Maxnomic
Thomas D.
Marketing / Communication Assistant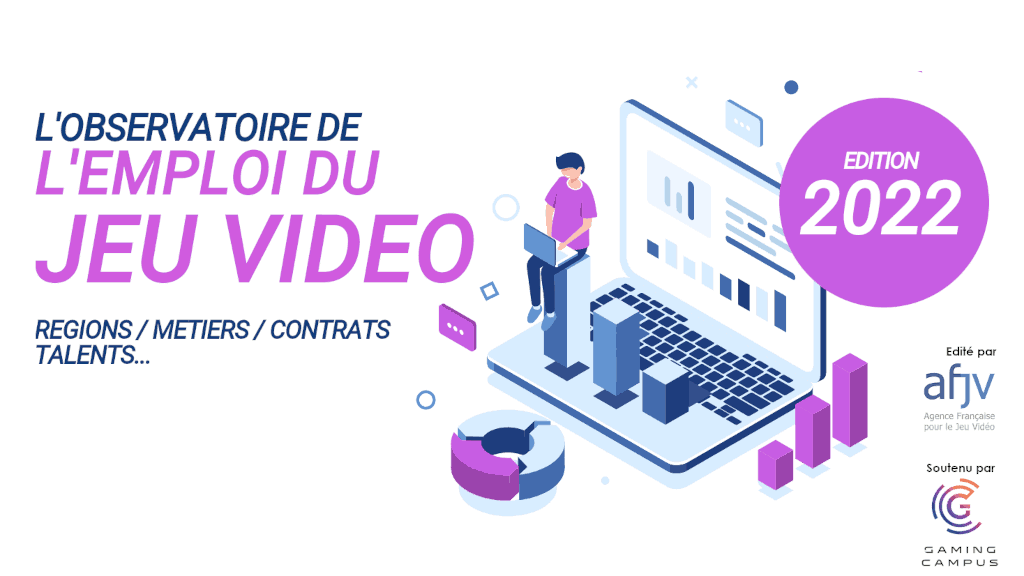 Produced in collaboration with AFJV and Les Echos Start, we have published the 1st Observatory for the employment of video games. 28 pages to help you decipher and follow employment trends.
To download
the 2022 observatory
and get more info:
PARTNER EMPLOYMENT STAKEHOLDERS
Partner recruitment agencies work on campus throughout the year to prepare students for business meetings. We have also established close relationships with the leading job sites which offer internships, work-study placements and job offers in the video game sector.
OUR SUPPORT FOR THE VIDEO GAMING ECOSYSTEM
Gaming Campus also works to help the ecosystem (associations, unions, professionals, events) of video games and esports.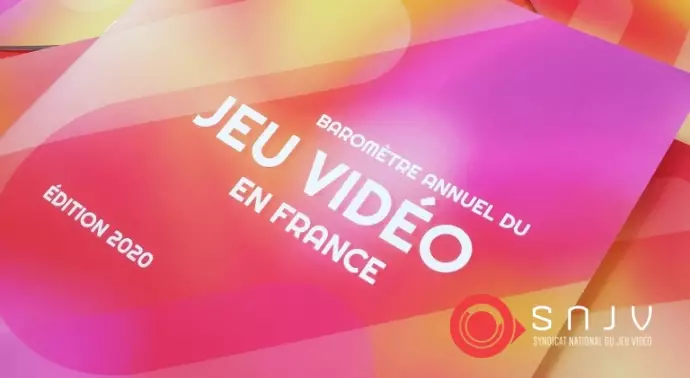 SNJV barometer
The SNJV (National Video Game Syndicate) Barometer analyzes the health of the video game sector. This annual study is essential for all professionals in the video game sector. Gaming Campus is one of the partners of the 2021 edition.
See the barometer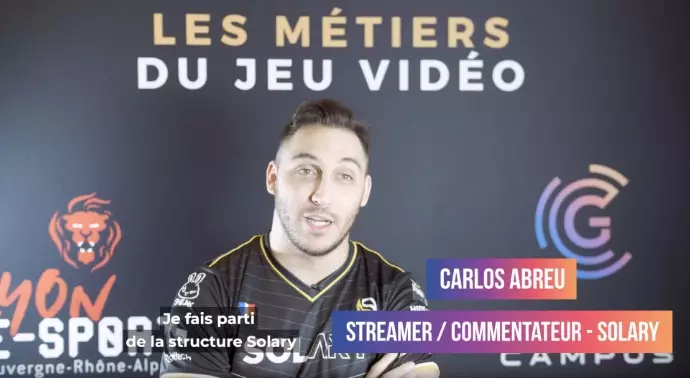 Lyon Esport
Lyon Esport is an essential LAN (video game competition) in France. For 3 years, Gaming Campus has supported this charitable event. Professional videos with video game and esport players are recorded with Lyon Esport.
Watch the videos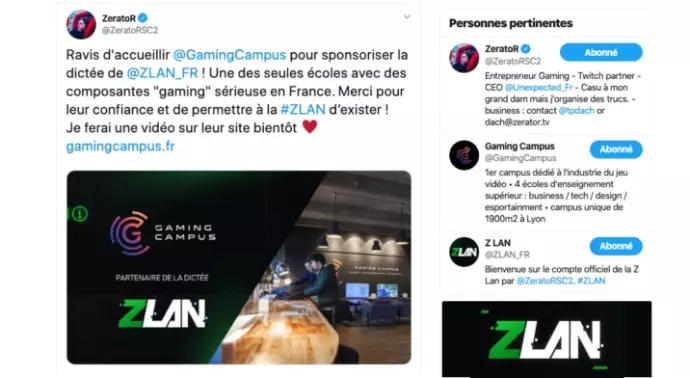 ZLAN
ZLAN is a new kind of esport competition brought to you by ZeratoR, a well-known streamer. From the 1st edition, Gaming Campus supported the event, specifically the "dictation" activity (which was one of the competition events).
See ZeratoR's tweet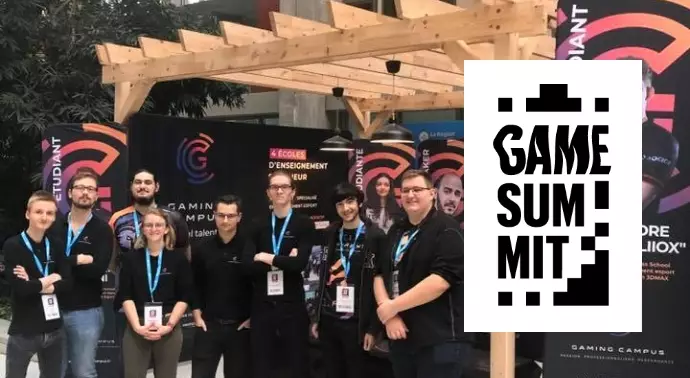 Game Summit
The Auvergne Rhône Alpes Region organizes the Game Summit to promote video games and esports. Gaming Campus has been participating since the first edition (hosting conferences, stand, etc.).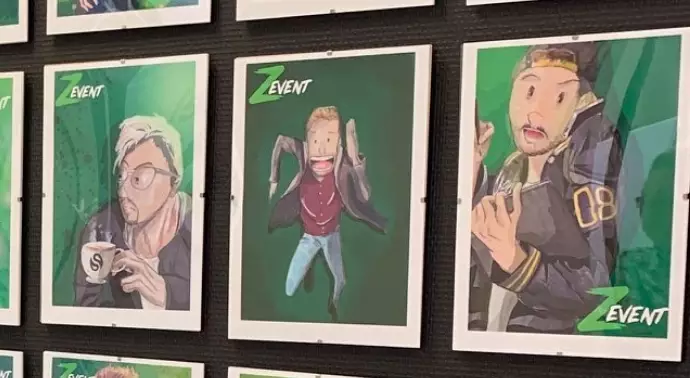 ZEVENT
ZEVENT is a charity event during which streamers take turns to create an event and raise funds for a charity. Gaming Campus supported the 2019 edition by donating to the Institut Pasteur and exhibiting the wall of streamers (40 portraits) made by Aurane.
See Aurane's tweet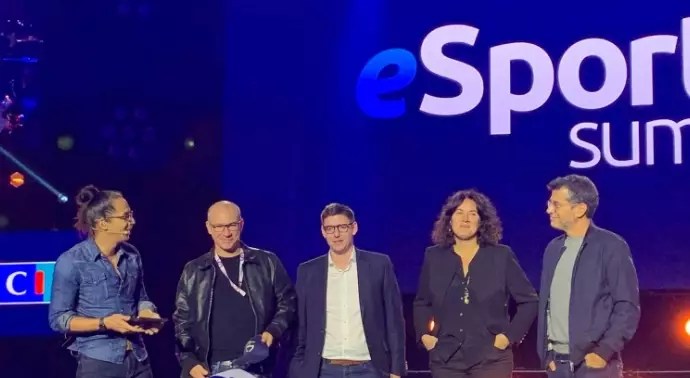 Esport Summit
The Esport Summit is a professional conference around esport organized during Paris Games Week. For the 2019 edition, Gaming Campus spoke at the opening conference.
Esport Summit website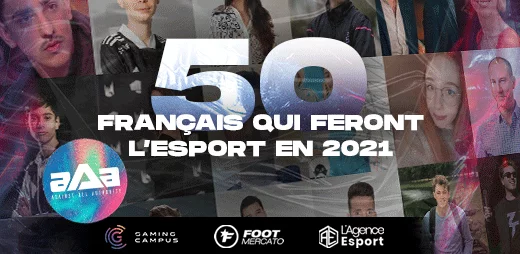 The 50 people who will make esports
Each year Gaming Campus highlights the 50 personalities who will make esport news in the following year. A recognized stakeholder in the sector produces this list of laureates; in 2019 it was the Esport Insights analysis site; in 2020 it was * aAa * Gaming, a historic esports media site.
COMPANIES, WOULD YOU LIKE TO CONTRIBUTE TO THE EDUCATION OF THE FUTURE TALENTS
IN VIDEO GAMES AND THE DIGITAL INDUSTRY?
Do you have internships, work-study placements or graduate job offers?
Contact Nathalie Philippe on 01.89.16.82.41 or nphilippe@gamingcampus.fr