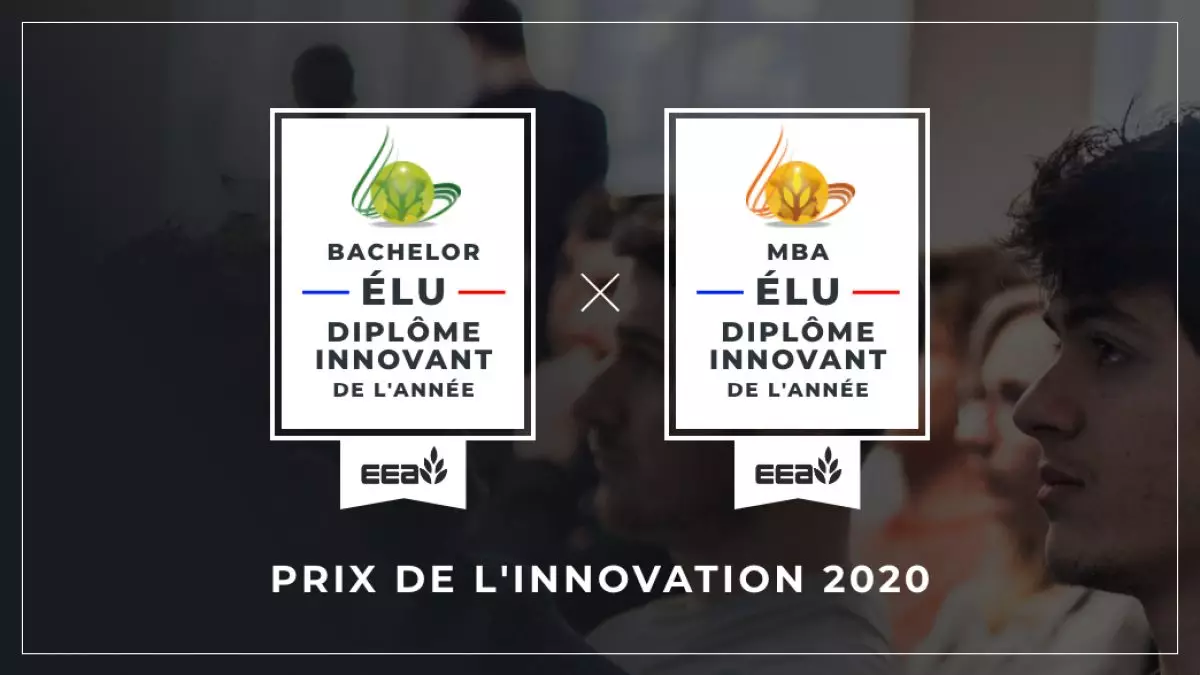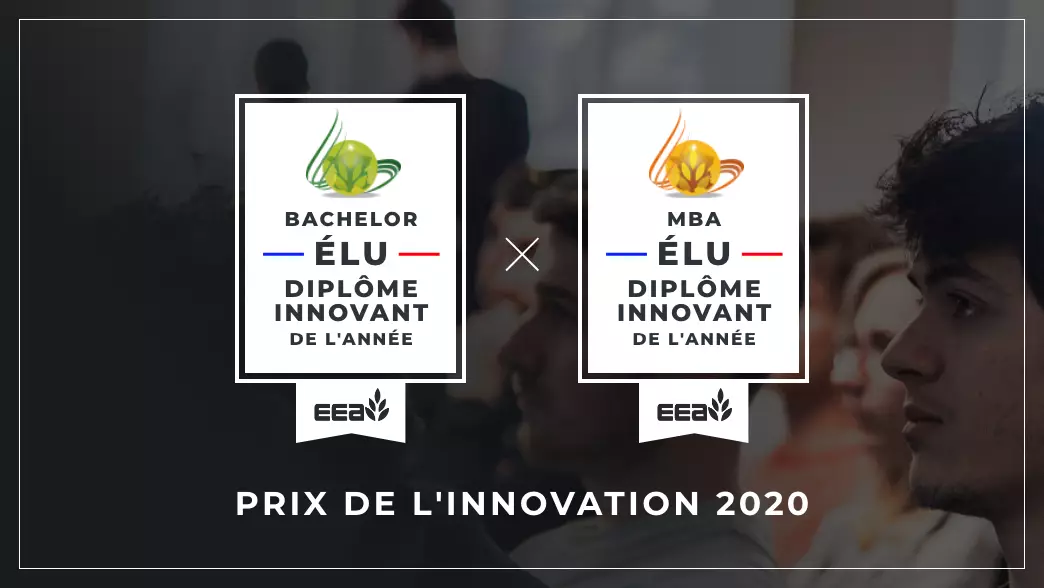 Last update
Our 4 bachelor's degrees and 7 MBAs/MSc specialised in the video game industry receive the Eduniversal EEA Innovation Award, which distinguishes the most innovative programs that are best adapted to the current job market. These awards confirm the attractiveness and relevance of the video game industry and the Gaming Campus' innovative teaching methods.
Eduniversal EEA is a worldwide evaluation organization, recognized in 153 countries, which has been listing the best courses (bachelor's degrees, master's degrees and grandes écoles) in dozens of specialties for over 10 years.
Only two years after its creation, the Gaming Campus appears alongside renowned schools. The Gobelins school, Rubika, La Sorbonne, HEI… are among the schools awarded in previous rankings.
The 4 Bachelor's degrees and 7 MBA/MSc Gaming Campus distinguished
The Gaming Campus brings together 3 higher education schools specialised in video games as well as an esport school. The bachelor's degrees, MBAs and MSc of G. Business (management school), G. Tech (IT development school) and G. Art (school of creative professions) received the Innovation Award :
These courses appear in more than 15 specialty rankings established by Eduniversal and available here : https://www.meilleures-licences.com/
The Gaming Campus adopts an innovative approach through project-based pedagogy adapted to the reality of the market. Its objective is to provide students with the skills that will enable them to develop lasting employability and permanent adaptability. The methods used provide intellectual challenges and stimulate their creativity and curiosity.
Project-based pedagogy also allows for interdisciplinarity between students and thus gives them the opportunity to venture beyond disciplines and to mobilize transversal skills. It is essential that students be able to practice these skills before being confronted with them in the workplace.
Finally, the learning programs are co-constructed and adjusted in real time with the partner companies. They integrate all the skills and knowledge specific to the video game and digital arts industry.
« This award represents more than just recognition. It validates not only the need to supervise learning in the gaming sector but also our 100% project-based pedagogy method. This method is based of course on the learning of precise technical know-how but also on the interdisciplinarity between our students and a strong awareness of the values and expectations of companies » explains Valérie Dmitrovic, co-founder and General Manager of Gaming Campus.
Eduniversal : a worldwide recognised rating organization
By listing nearly 600 programs in 53 specialties, Eduniversal (https://eduniversal-eea.com/) has been informing hundreds of thousands of students objectively for more than 10 years about the best existing training courses, within which career prospects are identified. The organisation also addresses professionals in retraining as well as recruiters.
Eduniversal now fulfills the role of CV certification by guaranteeing to companies recruiting worldwide, both the level of quality of training of the young candidate for internship and employment but also his specialty of skills.
The methodology used is based on a multi-criteria analysis that prioritizes market criteria: program awareness among applicants and with corporate HR departments, exit salaries, and student satisfaction feedback. The 2019-2020 ranking, conducted between March and May 2019, is based on the opinions of 31,665 students.
In 2017-2018, Eduniversal rankings guided 4,250,000 students worldwide.
More information on our bachelor's and MBA programs? Download our brochures or meet us at our information meetings.
Gaming Campus also delivers state-recognized qualifications.