| | |
| --- | --- |
| Study level: | high school diploma + 2 years of higher education |
| Recommended high school specialisation: | Artistic |
| Employability: | Fair |
| Beginner salary: | € 1,800 |
| Salary after experience: | € 3,500 |
| Mobility: | Correct |
| ROME code : | E1205 |
| FAP code: | U1Z82 |
"A graphic designer's role is to produce the final visual elements that will be used for different projects. Depending on the type of project requested, they can have several responsibilities: graphic designer, illustrator, 3D modeler, web designer ..."

Benjamin Mechenet
Graphic Designer / Freelance Developer
The responsibilities of a 2D / 3D computer graphics designer
A 2D / 3D graphic designer brings drawings to life by transforming them digitally. Their responsibilities are, therefore to:
Make models and illustrations of a graphic project (models, prototype)
Create storyboards
Identify technical constraints
Study the graphics engine
Apply artistic guidelines
Take still images
Create and adjust graphic effects
Model sets, characters, objects
Create game interfaces (menus)
The skills of a 2D / 3D graphic designer
In order to create animated images, a graphic designer must master a certain number of skills (that can be learned in a bachelor's degree in 3D Animation), such as:
Use 2D software (Painter, Photoshop, etc.)
Use 3D software (3Ds Max, Maya, etc.)
Apply scripting techniques (XML)
Implement rendering and lighting techniques (Vertex Color, Light Map, etc.)
Know animated image
Know how to draw
Know content integration tools
Below, three software that are essential to master as a 2D / 3D graphic designer: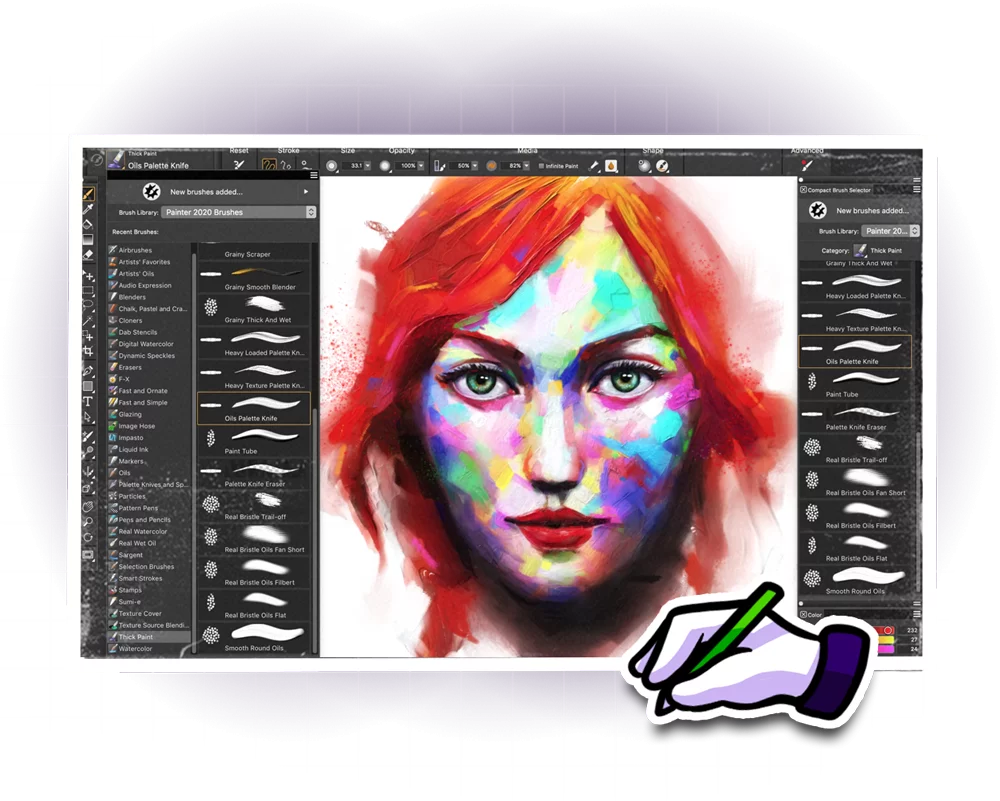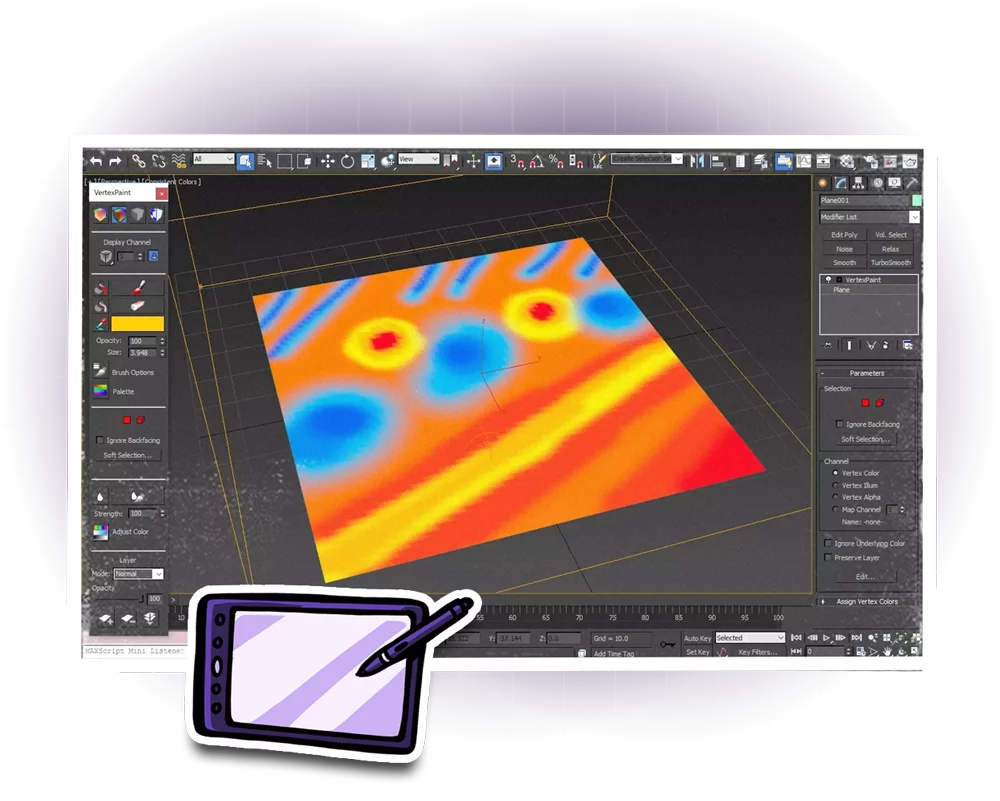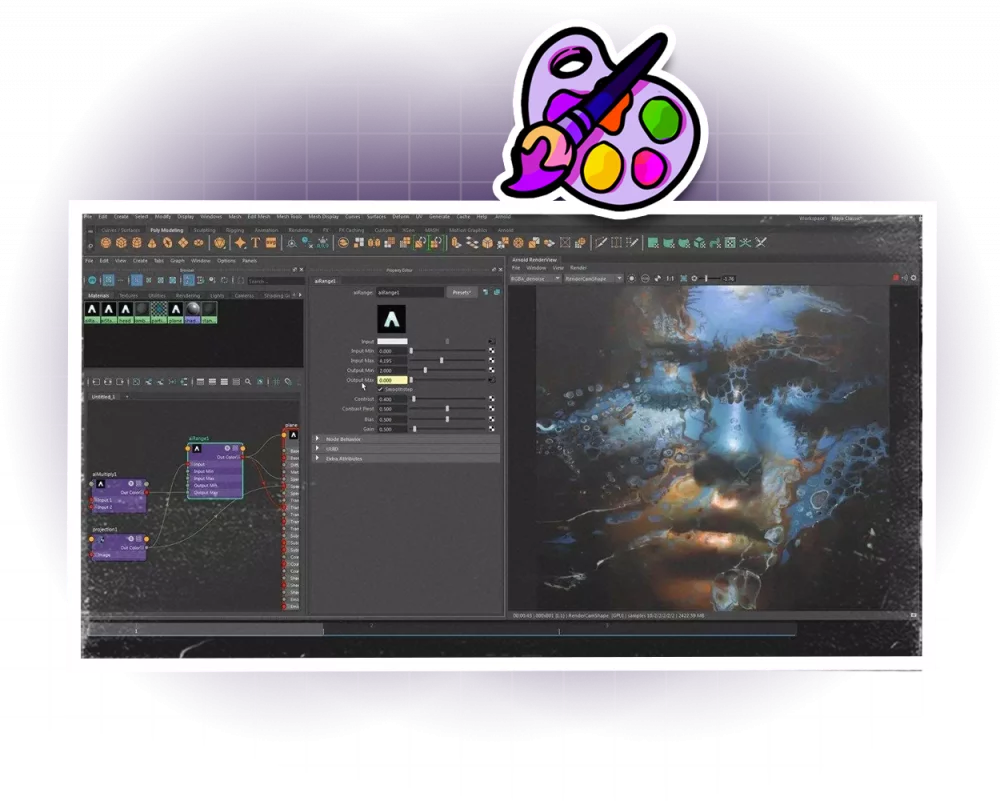 "It's a job that requires you to be versatile because the responsibilities can be very varied, and the constraints associated with them are often different. A graphic designer can be involved in application production as well as in website design. It is therefore important to master the technical specificities of each medium in which you may work. "

Benjamin Mechenet
Graphic Designer / Freelance Developer
The qualities of a 2D / 3D graphic designer
They can work in a team, have interpersonal skills and a collaborative spirit. In addition, the qualities of the 2D / 3D graphic designer are:
Work ethic
Listening
Reactivity
Curiosity
Creativity
« They must also know how to draw inspiration from the world around them to create relevant visual elements, » says graphic designer Ségolène.
The pros and cons
Advantages
Become a freelancer
Rapid career progression
Attractive profession
A profession based on passion
Mastery of several skills
The disadvantages
Creativity is sometimes limited
Salaries can be very variable
You'll have to manage short deadlines and resist pressure
"In my opinion, the diversity of responsibilities which a graphic designer may face is both the main advantage, but also a disadvantage of this profession. It is an advantage because the projects that are proposed are often different and it is very interesting to explore new areas. In this profession, you learn and discover new things all the time. But this is also a disadvantage because it is very complicated to be comfortable with the technical specificities of all the platforms and with all the software necessary to produce visual elements. A computer graphics designer generally specialises in a few areas, such as 2D creation and animation, 3D creation and animation, web design, UI / UX ..."

Benjamin Mechenet
Graphic Designer / Freelance Developer
Studies needed to become a 2D / 3D graphic designer
You'll need a high school diploma + 2 years of higher education in animation schools for this job to obtain all the skills necessary to master drawing and digital techniques. Sciences, economic sciences, mathematics or a technical high school diploma specialising in the science of arts can be beneficial.
« I am passionate about video games, so I trained as a multimedia graphic designer in order to discover different careers that have a link with this world. During my training, I finally learned that I really liked working in 3D and web development, and I decided to make it my speciality, » says Benjamin Mechenet, graphic designer and Web / Unity developer specialising in frontend: video games and in 3D modeling.
Training for 2D / 3D graphics
The 2D – 3D Graphic Designer bachelor's degree from G. Art School takes three years. It gives you an education focused on gaming culture, digital and technological culture (basics in graphics software, video creation, dynamic drawing, lighting, materials, etc.), communication and even management. All this while carrying out concrete projects and internships in companies.
Afterwards, it is possible to continue onto an MBA in Technical artistry. For two years, you will be trained in video game development and game art. Or you could choose an MBA in Game artistry which teaches the fundamentals to create coherent and immersive graphic universes.
These two diplomas prioritise professional immersion and ultimately allow students to join companies looking for high-level creative technicians.
Learn more
Internship periods
We allow each student to reveal their talents by carrying out internships in a company of their choice. The bachelor's degree lasts for two months in the first two years and three in the last. Then, in an MBA, the internship periods are longer: six months in the 1st year and the second year is done via work-study programs or internships and fixed-term contracts.
These are experiences that will enrich the student's career.
The salary of a 2D / 3D graphic designer
The salary of a 2D / 3D graphic designer is, on average, between 24,000 and 40,000 euros gross per year (after a bachelor's degree in video game graphic design). However, depending on their status (employee or self-employed), their salary may vary. It is the same thing in Canada; the salary can change depending on the employer. From $ 30,000 to $ 75,000. In San Francisco, it's a little more, from $ 54,000 to $ 100,000.
Where can you work next?
Like the developers or game designers, 2D / 3D graphic designers can be found in all studios. From Succubus Interactive to Ubisoft Ivory Tower in Lyon to Bandai Namco or EA, no studio can do without these professionals.
Opportunities for the profession of 2D / 3D graphic designer
A graphic designer specialising in 2D or 3D technologies (or both) can progress to lead graphic designer whose responsibilities are to manage and supervise the implementation of a game's graphics. A 2D graphic designer can consider specialising in 3D and become a 3D modeller / texturer (in charge of making three-dimensional models of sets, characters, objects).
As for a 3D graphic designer, they can move towards the profession of lead 3D modeller / texturer. They can also work within an advertising agency, on television, publishing, or even in film studios.
Become a freelancer
Within video games and technology industries, it is the graphic designer who, without a doubt, has the most flexibility for freelance. The demand is very high. Some have chosen this status for years and continue to do so. To get there and make a living from your passion / profession, you must be well aware that you have no one to tell you what to do, which is an advantage but sometimes a disadvantage. Concretely, your hours are flexible, your office is at home, you live off your passion, and you manage your time. On the other hand, you work a lot; the salary can be variable, you have to manage to find a place and be well organised.
Famous 2D / 3D graphic designers
In the world of video games, some 2D / 3D graphic designers are famous, such as Eric Chabi, who worked in 1991 on Another World; Kazuko Shibuya, who made the graphics for the first episodes of Final Fantasy; Toby Gard, graphic designer on Tomb Raider; Chris Metzen known for Warcraft.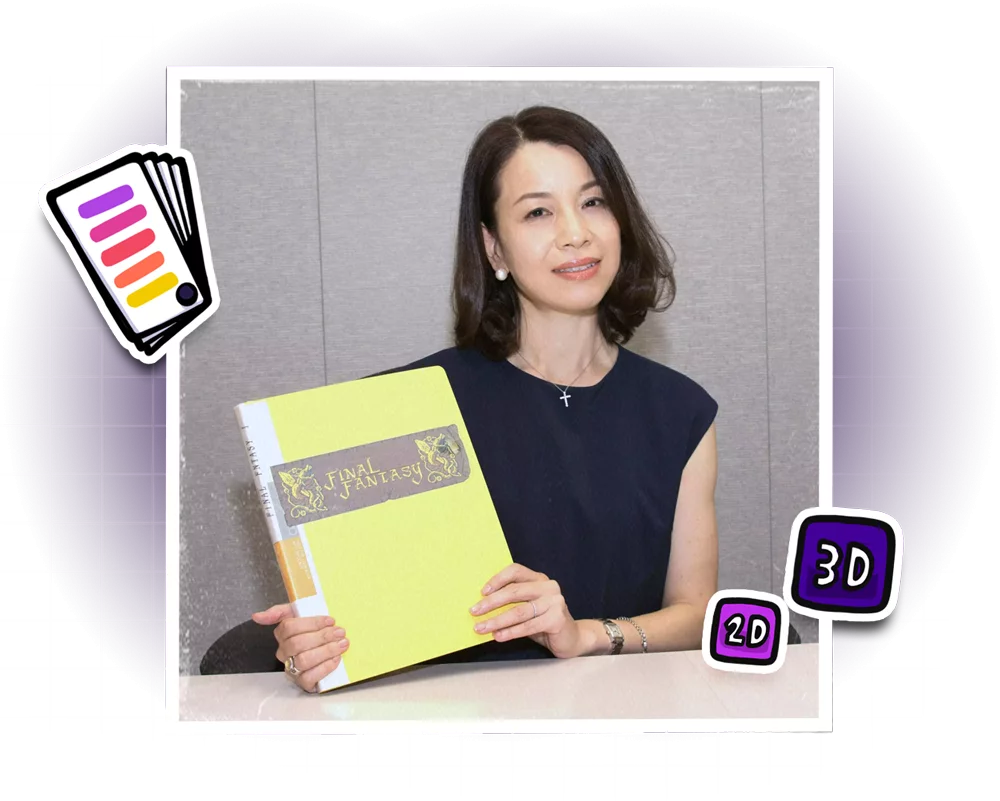 In summary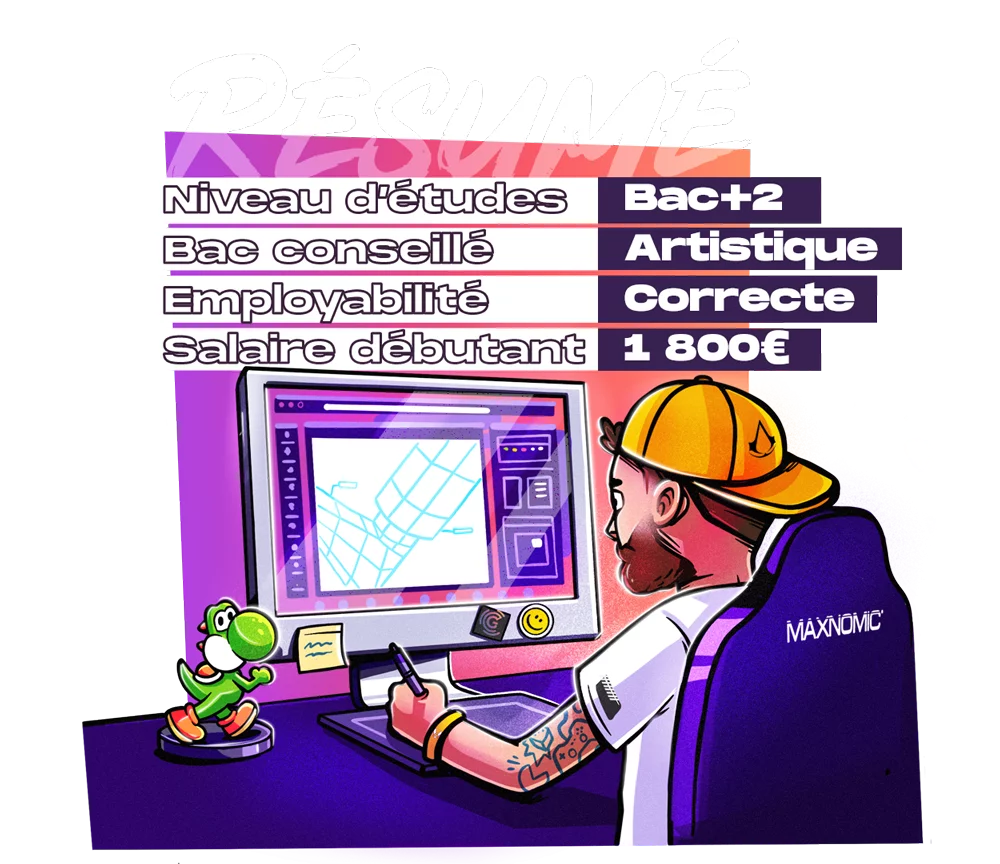 How can you become a 2D / 3D graphic designer?
It is one of the creative careers in video game design. Therefore, a 2D / 3D graphic designer brings characters, sets, and objects to life first in the form of drawings and then transforms them into digital versions. To become a 2D / 3D graphic designer, you must have basic skills in terms of creation and animation. To obtain these, the G. Art school and the digital graphic designer bachelor's degree provides the basics in the use of graphics software, video creation or dynamic drawing. Then, to better specialise, it is possible to continue onto an MBA in Technical artistry or an MBA in Game artistry.
In video