| | |
| --- | --- |
| Level of studies: | master's degree |
| Recommended high school specialisation: | Scientific or Artistic |
| Employability: | Good |
| Starting salary: | € 2,500 |
| Salary after experience: | € 3,166 |
| Mobility: | Good |
| ROME code : | E1205 |
| FAP code : | M1Z80 |
"A UI / UX Designer has a versatile role within the design of a project. They set up the personas of the targeted players, user journeys, wireframes, prototypes as well as the graphic charter of the interface, the realisation and animation of the assets composing it, as well as consistency, ergonomics and readability graphics of this interface, making it intuitive, thereby making the user experience more fluid. "


Camille Seron
Junior UI-UX Designer at Amplitude Studios
"An interface designer is the person in charge of the graphic creation of all of the elements that will allow the user to use a product (in an inclusive sense, it could be a game, a mobile app, a website, even in a broader sense even the buttons of the steering wheels of cars...). They are in charge of its usability, its readability and in a certain way, the "interactive experience", which is why this job is often linked to a UX designer. "


Adrien Lemoine
UX / UI designer at Admo TV
Their responsibilities
While they can work in universes other than video games, such as in mobile applications, websites or software, the responsibilities of a UI designer are the same. They are above all a good graphic designer who masters 2D and knows how to prioritise the information that will be visible on the screen. Concretely on a project, they will carry out several responsibilities such as:
Determine and understand the importance of information, prioritise it before starting graphic design
Define which medium the game is aimed at (screen, tablet, smartphone) and adapt the interface accordingly
Find, imagine, create graphic and textual elements
Integrate them into the engine
Test and correct errors and bugs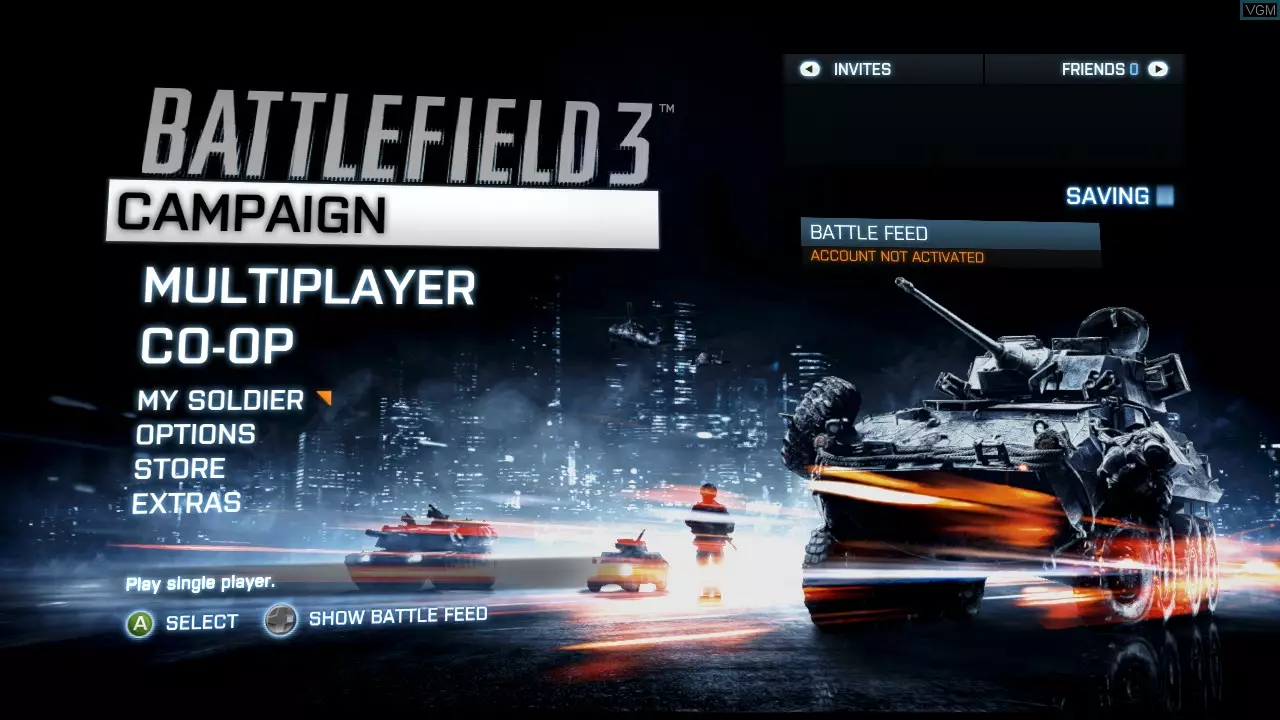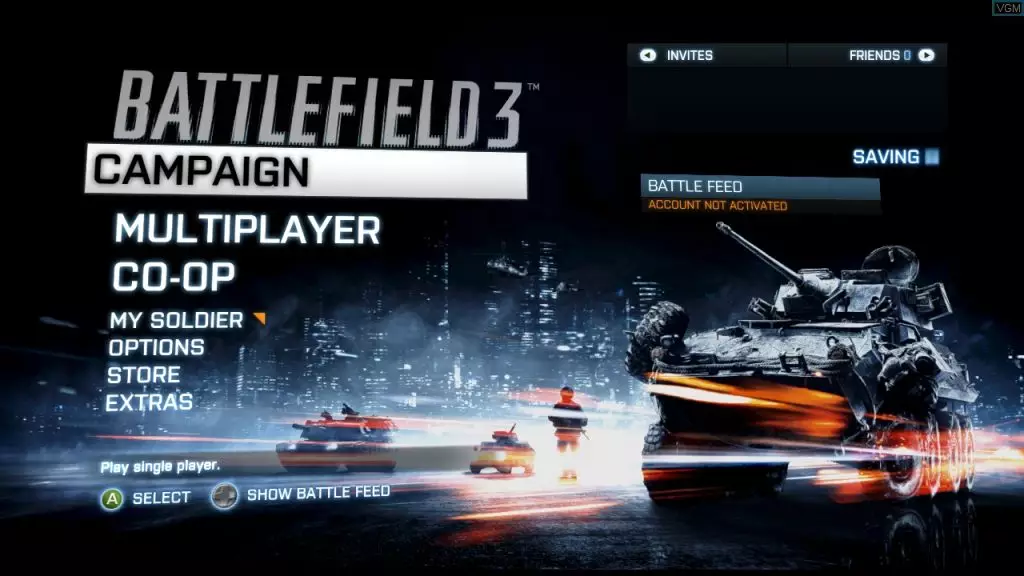 Their qualities
Their work is hidden from a player who often does not imagine all the work that has been done to arrive at a quality interface that makes them want to immerse themselves in a game. A UI designer requires certain essential qualities to do well in this job. They are:
Autonomous
Organised
A team player
Rigorous
Curious
Flexible
Passionate about video games (a plus)
The skills required
Like all technical careers, being a UI designer requires a certain level of skills. They need software skills, but not only that. They also understand:
Concepts of ergonomics, sociology of behaviour
Graphic design
UX design
Game engines
Game design
Languages ​​and scripts (HTML, CSS, PHP, etc.)
Graphics and retouching software (Adobe, Photoshop, etc.)
Prototyping software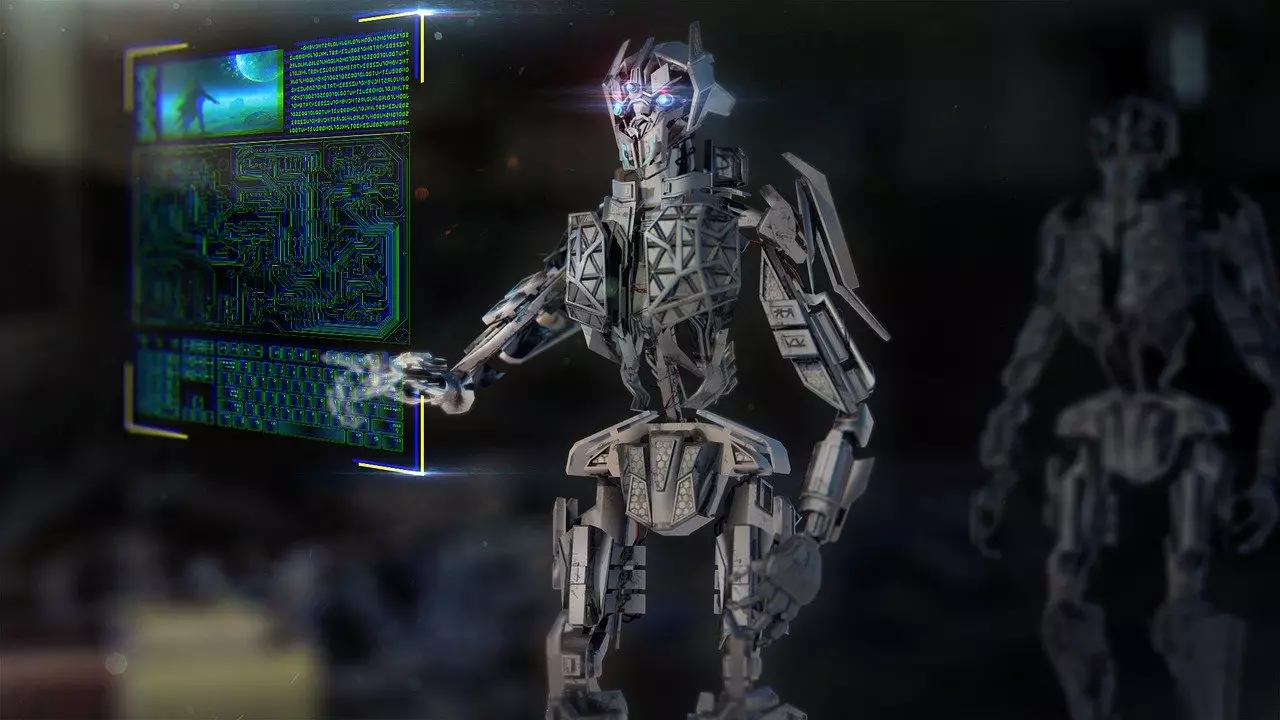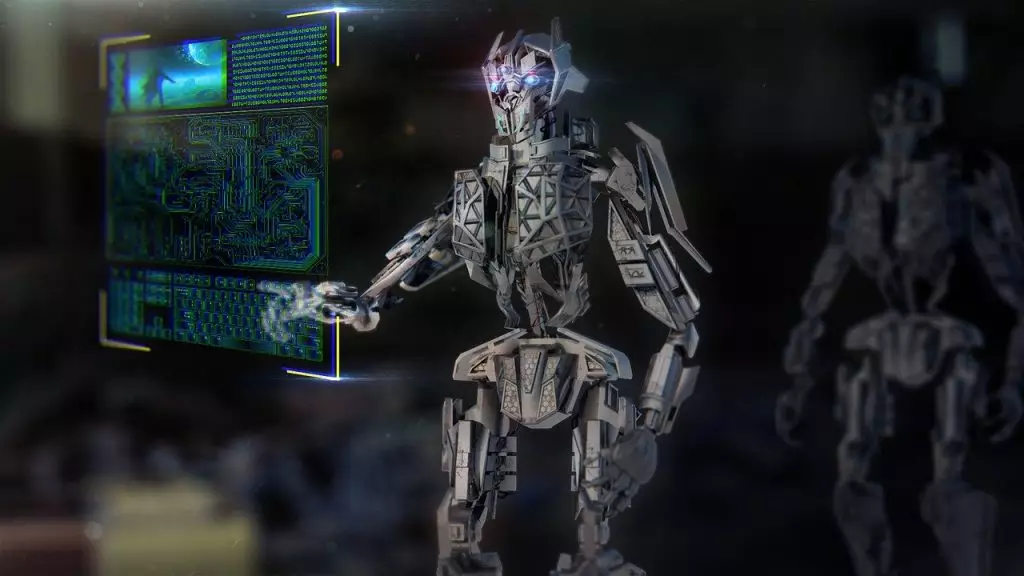 « They must master 2D and 3D graphic composition (depending on the interface produced), integration into a game engine and cognitive and physical ergonomics prerequisites (depending on the placement of information on the interface, the user can adopt different physical behaviours that can degrade their gaming experience) », explains Camille Seron.
"They must master all UX feedback: what will the user do? Why? In which order? What do they expect to see? They'll have to master the "Laws of UX": law of proximity, similarity, etc. in order to give a consistent user experience. They need to have creativity and mastery of artistic direction. Finally, technically, they must know how to use tools like Figma, Sketch, Adobe XD, Axure ..."


Adrien Lemoine
UX / UI designer at Admo TV
"A UI artist must produce a game's interface. They must make them both aesthetic, but above all practical, ergonomic, clear and pleasant for the player. Like any game artist, you have to be creative, curious, organised, have solid 2D graphics knowledge (3D is a plus), and have a good animation foundation. You must also master at least one game engine, have a logical and aesthetic sensibility, a good knowledge of video games, be familiar with the concepts of ergonomics and accessibility, have empathy for the players and be interested in game design. UI is often linked to UX (User Experience), and sometimes you'll need to master both. "


Elodie Courtois
UI artist at Artefacts Studio
The advantages and disadvantages of this profession
Working on the user interface of a video game means doing a job that has advantages and disadvantages. Like in any profession, for that matter.
Advantages :
Being able to create interfaces that will contribute to the success of the game
Offering the best possible experience that will leave an impression
Being aware of the latest trends
Putting your imagination at the service of the project
A trendy business, the market is dynamic
A high average salary
The disadvantages
Can't be afraid to work long hours
Having to resist stress
Adrien Lemoine explains the advantages and disadvantages of his job: « The advantages are that you are the person in charge of « giving life » to the solution (to the problem-solution fit) detected by the UX. You have the first chance to see if the user understands the envisaged solution and uses it well. The downside: you very often have to sacrifice creativity for technical limitations. « 
"I was able to observe that this profession was seen very differently depending on the companies, which understood its role in the project to a greater or lesser extent, sometimes without calling on it too much. User tests can sometimes be carried out to validate the design rather than questioning it and possibly facing challenges to refine it. The time allocated to the design of the interface and its link with the user experience is sometimes insufficient (for companies oriented more technical than video games). As it is an interdepartmental position, a UI / UX Designer may be in contact with the entire design team at all stages of the project. "


Camille Seron
Junior UI-UX Designer at Amplitude Studios
"The advantages are numerous: you are a graphic designer which interacts with everything throughout a production: both concepts, integration, animations, etc. It's the perfect job for game artists who are also interested in game design and engine integration. It is also a very sociable profession since we are a bridge between game designers and coders. The downsides ... I don't really see any. It's a creative job and a technical and logical one where you will sometimes have to respond quickly to problems and argue your recommendations. It doesn't suit all creative people however. "  


Elodie Courtois
UI artist at Artefacts Studio
The level of study required
If you are considering becoming a UI designer you will need to have an appropriate level of study. You'll need a minimum of a bachelor's degree to enter the professional world. For example, you will have to choose a general high school diploma from high school with a speciality in arts.
"I am passionate about video games, and I turned more towards a game design course ... to finally start studying to become a game artist. The job of UI artist is still underrepresented, but I quickly adored it: it is THE job where you can mix graphics, design logic and passion for games. I have worked on a wide variety of productions, from mobile games to consoles and PCs. The most successful productions are Hocus Puzzle, Axon, Game Kingdom, Garfield Kart, Le Donjon de Naheulbeuk and the recent Arkham Horror."


Elodie Courtois
UI artist at Artefacts Studio
Which course should you do?
We offer to train you in UI design at G. Art. Our school, located in the heart of Lyon, allows you to learn both the basics of the profession and improve while acquiring knowledge in project management and management.
First, we have a 2D / 3D Computer Graphics bachelor's degree – Game art. After a high school diploma, the teaching focuses on digital and technological culture. You will learn game design, programming languages, software, game engines, video game culture and artistic practice (gaming culture, concept art, graphics, etc.). In addition, our pedagogy is focused on concrete projects and on internships in companies. With us, you'll have your first professional experiences.
After three years of the bachelor's degree, it is possible to continue in an MBA in technical artistry. This diploma leads to positions of responsibility and focuses on perfecting oneself in game development and design. Then also in project management and management.
Complete a UI designer internship
The advantage of our school is facing the professional world from the first year. G. Art, offers internships throughout the training.
1st and 2nd year: 2-month internship
3rd year: 3-month internship
4th year: 6-month internship
5th year: alternating rhythm between internships and fixed-term contracts
To find a company, we offer internship offers from our partners. Also, in order to increase your chances, several ad sites offer them such as: Gaming job, Welcome to the jungle, AFJV, Seek-Team.
What is the salary of a UI designer?
A UI designer earns an average of 35,000 euros per year. As a junior, their salary is 30,000 euros and after more than 10 years of experience, their salary can reach 38,000 euros.
Abroad, in Montreal, for example, this interface professional's salary can start at 44,000 dollars and go up to nearly 80,000 dollars. In the United States, it is even more, with a junior salary of 60,000 dollars a year, exceeding 128,000 dollars after a few years.
Career developments
Often, a UI designer is also a UX designer. They have a dual set of skills, mastering user experience and user interface. It is a trendy profession and video game companies (especially large studios like Ubisoft, EA) regularly look for competent people.
It is also possible to work in another field such as communication, animation, software publishing or even website creation.
Become a freelance UI designer
Video games are full of freelance jobs, which gives it a real distinctiveness. A UI designer is no exception to the rule. It is still advisable to have a little experience in a business before freelancing. Then, you have to create a self-employed worker status (EURL, SARL, SASU, etc.) in order to bill your clients for your work. In addition to your skills and qualities for this profession, you will need to have a certain relational ease and to know how to carry out a diagnosis and an analysis for a commissioned project.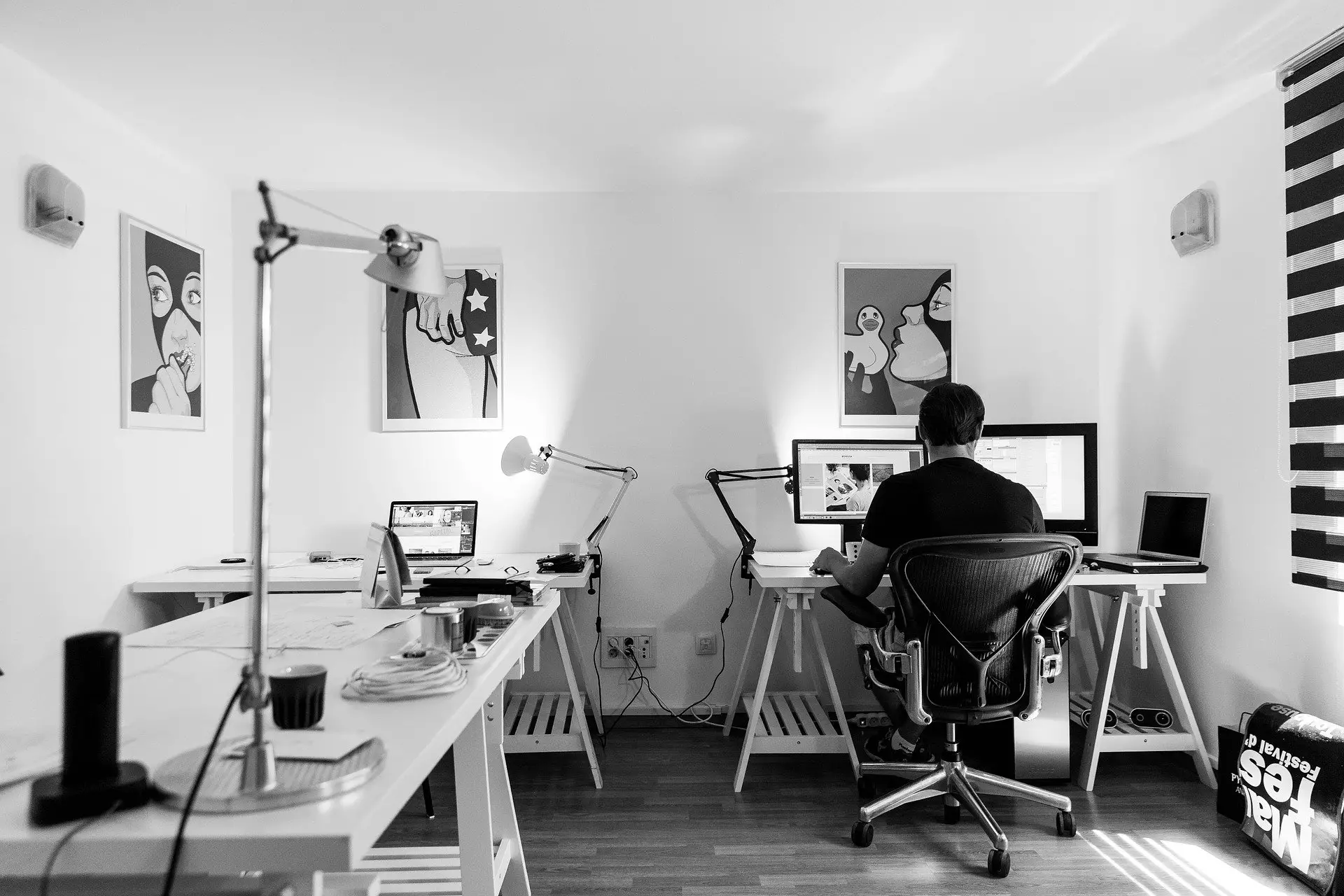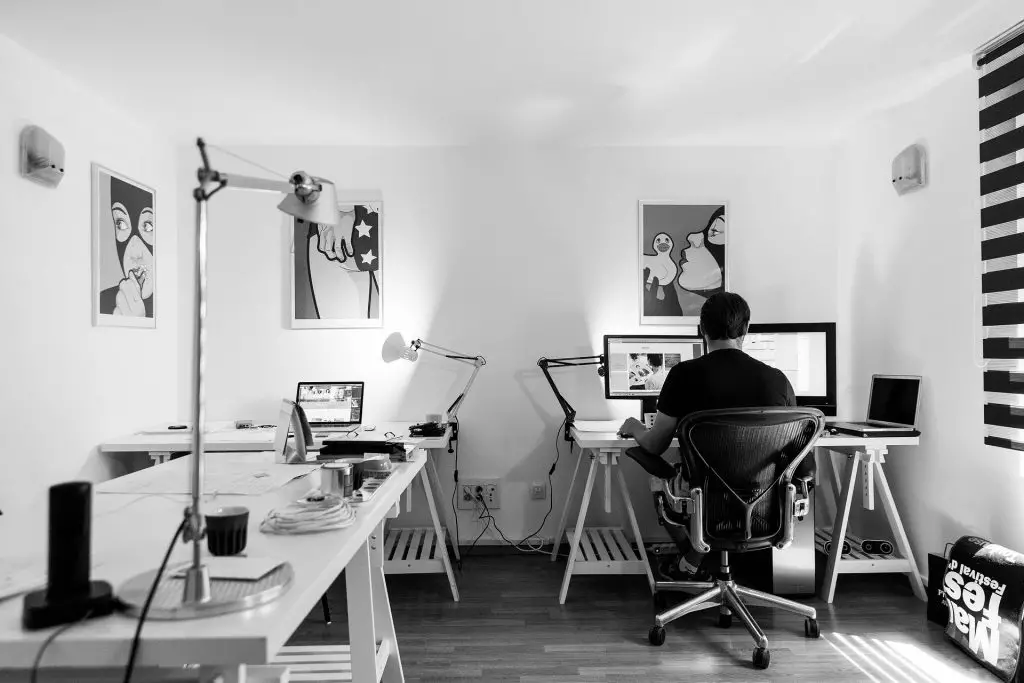 Well-known UI designers
Some UI / UX designers are known in the industry and have a relatively large community on Twitter for example. This is the case with Jean-Marc Denis or Renaud Forestié (who works at Ubisoft in Montreal).
How can you become a UI designer?
It is highly sought after by video game studios and other companies in the creative industry. A UI designer creates user interfaces for a video game, mastering graphics software, ergonomics, and the sociology of behavior. This professional ensures the quality and fluidity of navigation between various content. To become a UI designer, you must therefore go through a bachelor's degree course to learn the fundamentals as offered by our G. Art school with the 2D / 3D Computer Graphics bachelor's degree – Game art. Then you can pursue two more years in an MBA in technical artistry.
UI designer video games in video