| | |
| --- | --- |
| Level of studies: | Master's degree |
| Recommended high school diploma: | Scientific and Artistic |
| Employabilité : | Very good |
| Starting salary: | € 2,625 |
| Confirmed salary: | € 3,750 |
| Mobility: | Very good |
| ROME code: | E1104 |
| FAP code: | U1Z82 |
"The profession of a technical artist is extremely vague and encompasses many different skills; it is impossible to give it a precise definition. The main idea is that a TA is a link between engineers and artists. Artists and engineers do not speak the same language and do not have the same dreams, so it is important to have someone in the middle who can explain to Artists what engineers want, and vice versa."


César Creutz
Technical artist for Asobo Studios
The responsibilities of the technical artist
Technical artists are unparalleled technicians that know the production of video games, and they carry out several responsibilities, namely:
Managing the technical aspects of artistic creation
Ensuring the quality of production and its performance
Interfacing between 3D artists and production teams
Ensure that the technical requirements are possible
"A technical artist can work with graphic designers, programmers and game designers. From pre-production (helping the development of the visual style, exploring what the final visual rendering will look like), to production (creation of 2D / 3D elements, special effects, shaders, tools for graphic designers), through to debugging / ports (many technical problems to solve and optimisations to make to ensure that the game runs well on all platforms). "


Anthony Beyer
Lead technical artist of The Game Bakers video game studio
"Within the artistic team, I am the person in contact with the development team. I act as a buffer between these two teams, and I make sure that the asset creation process for the game runs smoothly. Every day, I talk to the other members of the team. Fluid communication is therefore essential to ensure exchanges between these two teams."


Teddy Delrue
Technical artist studio Wild Sheep Studio
The skills of a technical artist
A technical artist has the fundamental skills to supervise the technical part of the video game. They master:
Modelling and texture techniques
2D and 3D software
Video game Careers
Team management
Video game culture
"They must know how to use graphic design software (Photoshop, Substance, Quixel, Xnormal, Zbrush, etc.) and game engines (general operation, interface, material, integration, prefab or blueprint setup, etc.). They must be able to edit or integrate assets, know how to optimise them and prepare them for putting them in the game (texture tweak, baking, retopology, etc.) in accordance with the project operation. "


Teddy Delrue
Technical artist studio Wild Sheep Studio
"A TA needs to have an understanding, and ideally experience, in all areas of 3D asset making. Modelling, skinning, rigging, texture, animation etc. Their wide range of experience should be used to solve the technical challenges that will arise during production. It is essential to see the problems upstream by anticipating and keeping abreast of the situation to propose / implement solutions. Communication is vital because a technical artist may have to set up budgets (memory, frame time) and technical constraints that artists will have to follow. "


César Creutz
Technical artist for Asobo Studios
Two examples of graphic design software to master as a technical artist: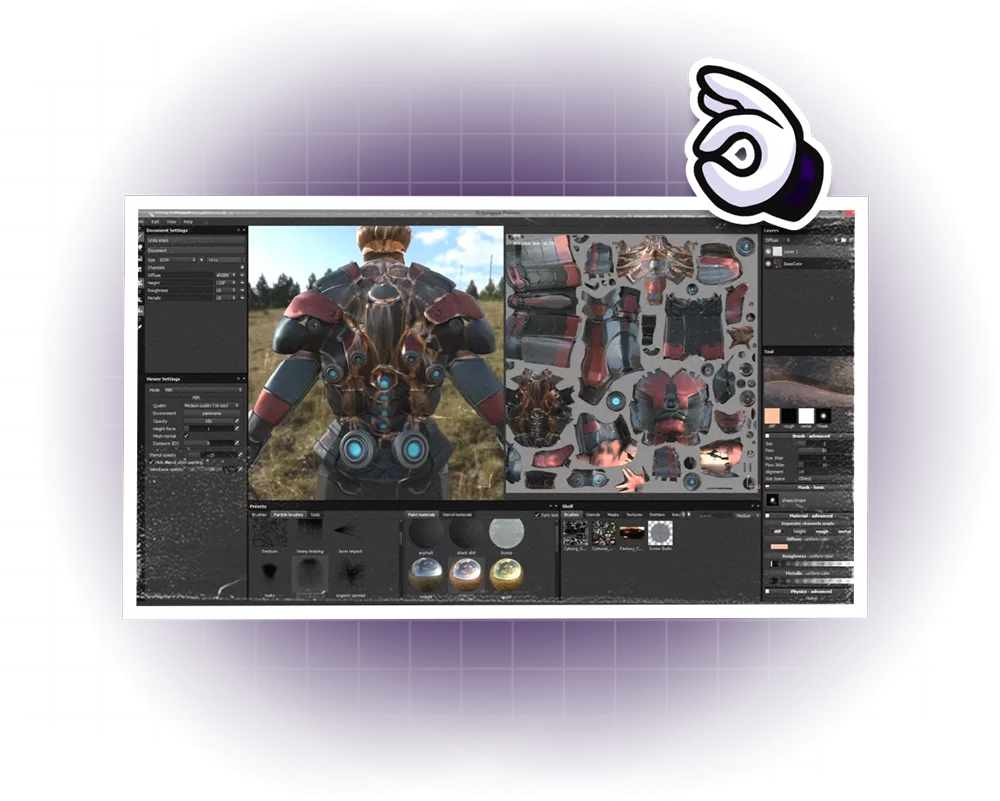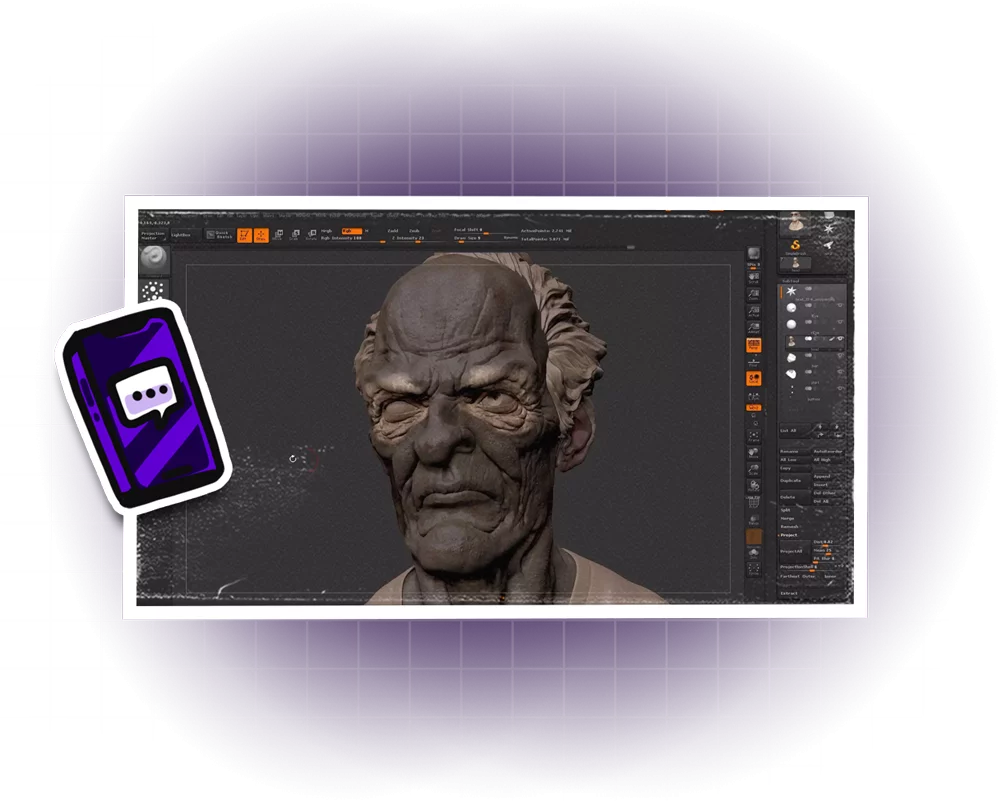 The qualities of a technical artist
A technical artist is a career in which you must navigate between the artistic and the technical. Managing people and having a general vision of production requires evident human qualities, namely:
Having a creative mind
Having good relationships
Having the qualities of a teacher
Have a sense of curiosity
Have a spirit of synthesis and responsiveness
« In general, you have to be curious, to want to learn new things constantly and to like to solve technical-visual problems (how to achieve the most interesting image taking technical constraints into account). In addition, a technical artist must have a good foundation in art / graphics and be interested in the various tools that exist to create images, » emphasises Anthony Beyer.
The pros and cons
This job has both advantages and disadvantages. Here are a few :
benefits
Possibility of being freelance
International travel is likely
Highly sought after
Salary can be high
Very broad technical and artistic knowledge
Disadvantages
You have to accept long hours and other constraints
Knowing how to do everything and face many different situations
Knowing how to manage stresss
"The primary mission of a technical artist depends on the individual, the project and the studio. Some studios will use the technical artist's technical capacities to follow the evolution of the project, observe and quantify the game's performance as it goes along to obtain a follow-up of the technical state of the game while having opportunities to improve the visual aspects. Other studios will make them work with the artists to help them concretise their vision, sometimes by working with engineers or by developing new technologies specific to the project. In other cases, they can be free to find where they are needed and add value to the project. "


César Creutz
Technical artist for Asobo Studios
Studies to become a technical artist
A high school diploma with a scientific, mathematical or technological speciality will allow you to join a school specialising in video games. A bachelor's degree will be the minimum needed to occupy this job, and some experience will help pad out your CV. However, an MBA / Master Technical artist could provide you with further training.
Anthony Beyer recounts his journey to becoming a technical artist: « I trained as a general graphic designer (publishing, advertising). The tools and processes to achieve an image have always captivated me. It was out of curiosity, in my spare time, that I learned 3D modelling, then programming, then how to mix all my knowledge to create interactive and moving images (special effects, animations, shaders, etc.). The job of tech art in video games is the synthesis of everything I like: art, technique, new methods and tools to invent and discover daily. It is by sharing personal projects on the internet that I obtained work opportunities. »
Teddy Delrue first went to the Supinfogame school in India to learn the basics of game art. « Then I started as an environment artist, then as a 3D artist. Having been in small teams, I have had to work in many areas. As the production progressed, I « transformed » into a technical artist. Finally, it is through proposals, solutions (and also thanks to the opportunities that I have been able to grasp) that I « officially » moved towards the technical artist position.  »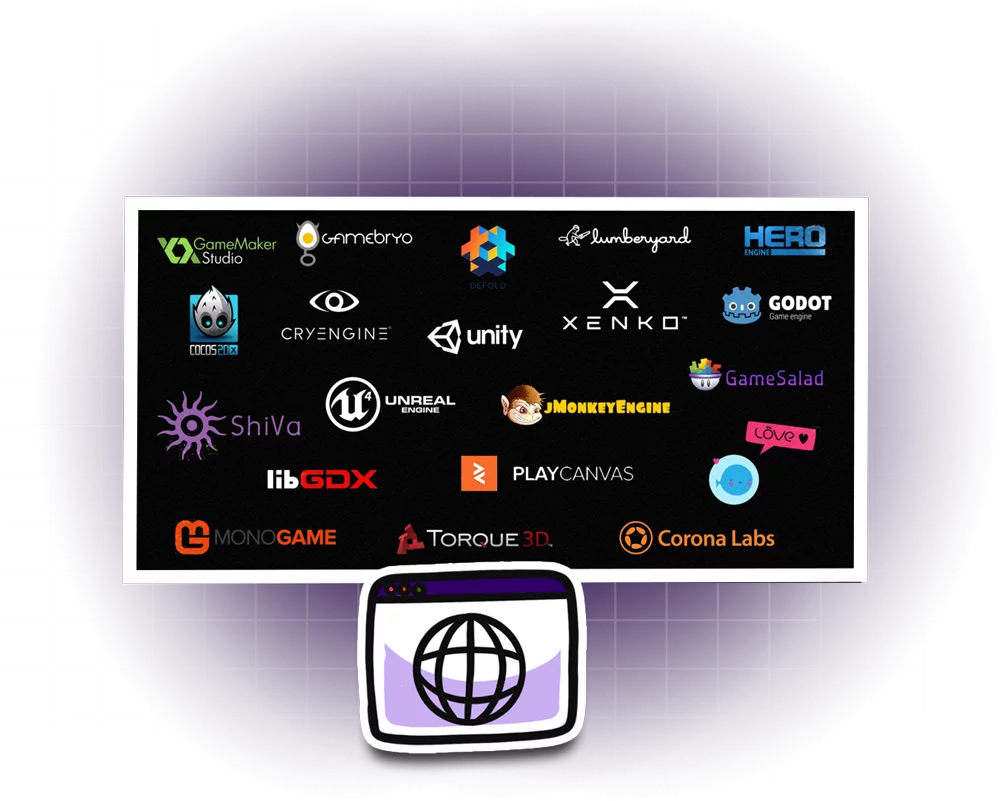 Education for technical artist
This job requires strong technical and artistic skills. It is possible to opt for a Digital Graphic Designer Bachelor from our G. Art school (Gaming Campus). This course is available with a high school diploma or through parallel admission. It lasts three years and allows you to train in the fundamentals of video games, namely: gaming culture or the teaching of digital and technological tools (graphics software, video creation, drawing dynamics, lighting, materials, etc.). Internships complete each year of the degree.
Puis, il faut s'orienter vers le MBA Technical artist qui se déroule en deux ans pour atteindre un Bac +5 à la fin. Il offre la compétence à la fois en développement de jeux et en game art et donne les bases pour devenir référent technique au sein d'un studio.
Then, you can move towards the MBA Technical artist over two years to obtain a master's degree at the end. It offers competencies in game development and game art and provides the basis for becoming a technical referent within a studio.
"I started at the age of 10 on small software like RPG Maker and the Half Life 2 engine. I then went to a computer graphics school in Belgium, where I learned to become an environment artist for video games. My previous knowledge, interest in programming, and lack of interest in the purely artistic side, despite my technical abilities, quickly pushed me towards technical art. When I left school, I joined Ubisoft Reflections in England, where I worked on a AAA production, "The Division 2". Finally, I joined Asobo at the start of 2020. Technical artists are highly sought after and respected in the industry, and the broader range of skills allows for days that are not (always) alike! "


César Creutz
Technical artist for Asobo Studios
Internships?
Our school places great importance on professional immersion. Throughout all the years of the degrees, we allow our students to immerse themselves in the business world by carrying out internships.
A two-month internship is compulsory in the 1st and 2nd years of the bachelor's degree. In the last year, you'll do an internship of 3 months. A six-month period in a company ends the first year of the MBA, and the 2nd MBA year is done in a work-study or internship.
We regularly publish internship and job offers. You can also look at specialised sites like Jooble or the AFJV.
The salary of a technical artist
A technical artist will earn between 28,000 and 35,000 euros gross per year at the start of their career. Then with experience, their salary could reach more than 45,000 euros per year. If you want to work abroad, a technical artist can earn around $ 75,000 or more in Montreal, Canada. In the United States, it is almost the same.
Which companies could you work in?
All the biggest international studios have technical artists within them Ubisoft, Eidos, Warner Bros or Epic Games, or Quantic Dream, Shiro Games, Adobe or even Piece of cake studios.
Opportunities for the profession of technical artist
A technical artist may consider moving to other positions of responsibility, such as technical, artistic director. They may also continue to work as a project manager or lead programmer, depending on the skills they have acquired. Depending on their desires, a technical artist can work in animation, cinema or television.
Freelance technical artist
It is quite possible to work as a freelance technical artist. This is a status where freedom is king. Being an independent technical artist means being able to choose your clients, your schedule, your projects. But for that, you have to know how to juggle: you need to have legitimate experience, a good network, good communication, certain preciseness and a high level of skills.
In summary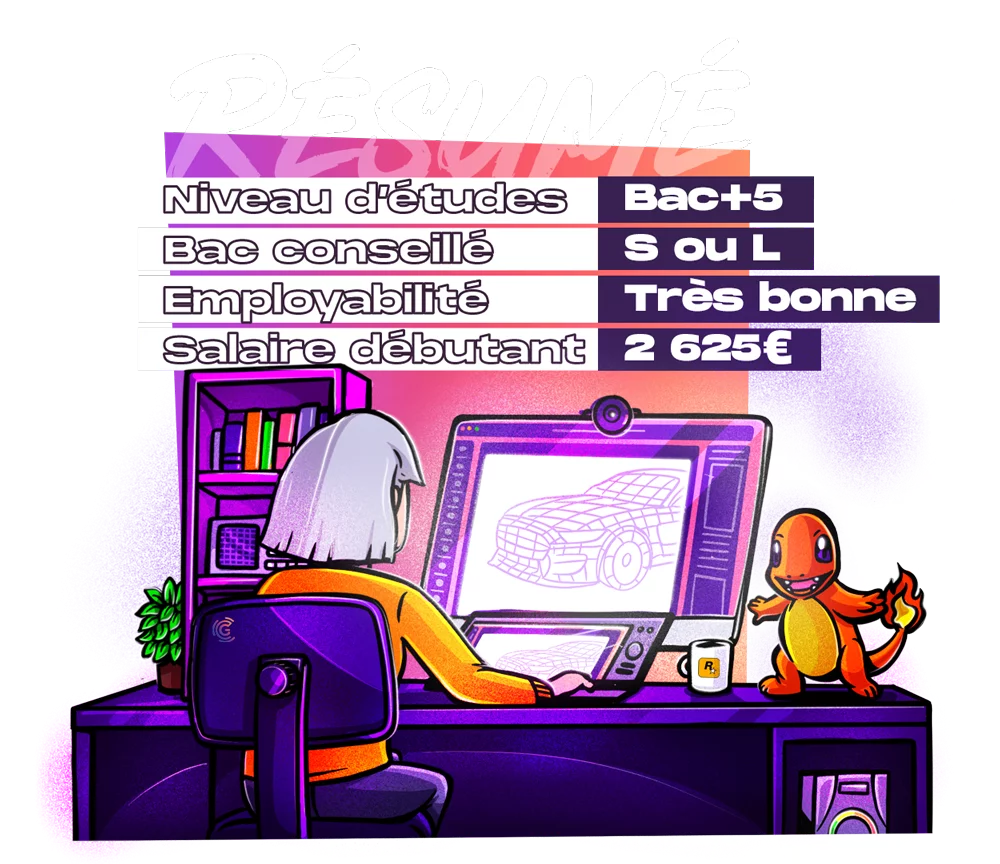 How can you become a technical artist?
During the production of a video game, the purpose of a technical artist is to ensure the artistic quality of the game and its performance while ensuring fluidity within the workplace. The technical artist's vision of production is, therefore, a global one. To become a technical artist, your academic background must be solid. They go through a general or technical high school diploma and then move towards a school specialising in video games such as G. Art in order to follow the Digital Graphist Bachelor, which takes three years. It is a diploma that teaches digital and technological bases and allows you to continue to the MBA Technical artist whose objective is to provide double competencies in game development and game art.
In video