| | |
| --- | --- |
| Study level: | bachelor's degree |
| Recommended high school specialisation: | Artistic |
| Employability : | Fair |
| Beginner salary: | € 1,700 |
| Salary after experience: | € 3,300 |
| Mobility: | Correct |
| ROME code: | L1507 |
| FAP code: | U1Z80 |
"A sound designer allows a real immersion and analysis of the situation via the sense of hearing, which allows the player to perceive sensations refining their reactivity of action and progression. As video games are rated on each core department, sound makes up part of the average rating assigned by the media," underlines Alexandre Baranger, CEO of Audioplum Studio, the studio behind the sound creations of Alone in the dark V and ABC Murders.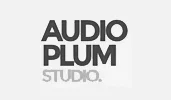 Alexandre Baranger
CEO of Audioplum Studio
The responsibilities of a sound designer
A sound designer is in charge of creating the entire sound environment of a video game. Like in cinema, a sound designer dresses the video game with the audio, which the player will perceive at the end of their experience.
For this, they can integrate real sound effects (foley) or synthetic sounds. Using specific tools, they meet the specific needs of the production.
Their responsibilities are:
To mix
To integrate
Edit the sounds in the video game engine
To test and validate with game designers, 3D animators and project managers
"What is essential is the quality of the effects (weapons, vehicles, voices, etc.) which surprise, amaze and reinforce visual effects. The overall creation of the game's atmosphere creates this essential immersion, this feeling of being part of the game, which makes you want to share this adventure and play, play, play."


Frédéric Devanlay
CEO and Sound designer Big Wheels Studio
The skills of a sound designer
« A sound designer is a person who « listens » to the project. They are capable of adapting to an evolving environment to meet needs, and are capable of modelling, recording and integrating all sound for any project », underlines Alexandre Baranger.
A sound technician masters the tools to play with sounds. They must show imagination to set a design to music. They are therefore capable of:
Knowing the basics of IT
Programming
Using the audiovisual sound production chain
Use sound editing tools (Reaper, Unreal Engine, Wwise Protools, etc.)
For Frédéric Devanlay, a sound designer « masters recording techniques, mixing techniques, sound techniques and computer tools (DAW, Plugin, etc.) ».
Here are some examples of software that a sound designer should know how to use: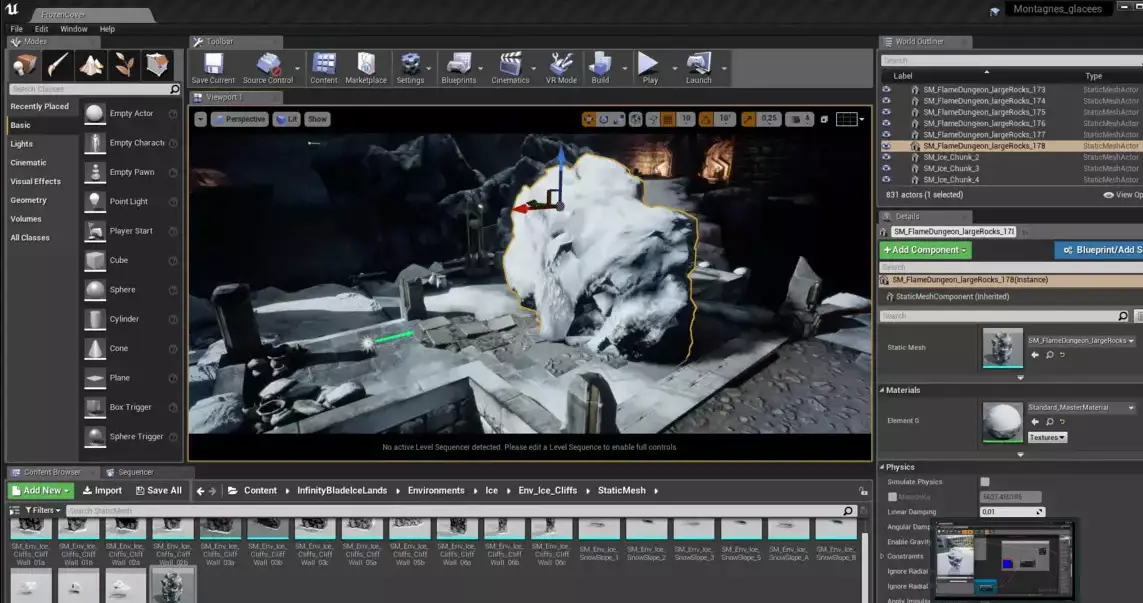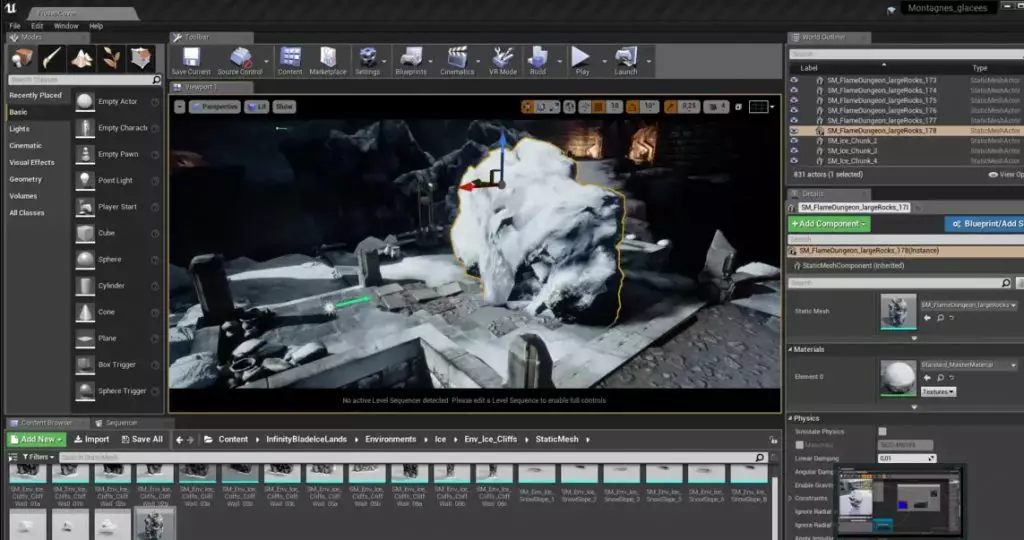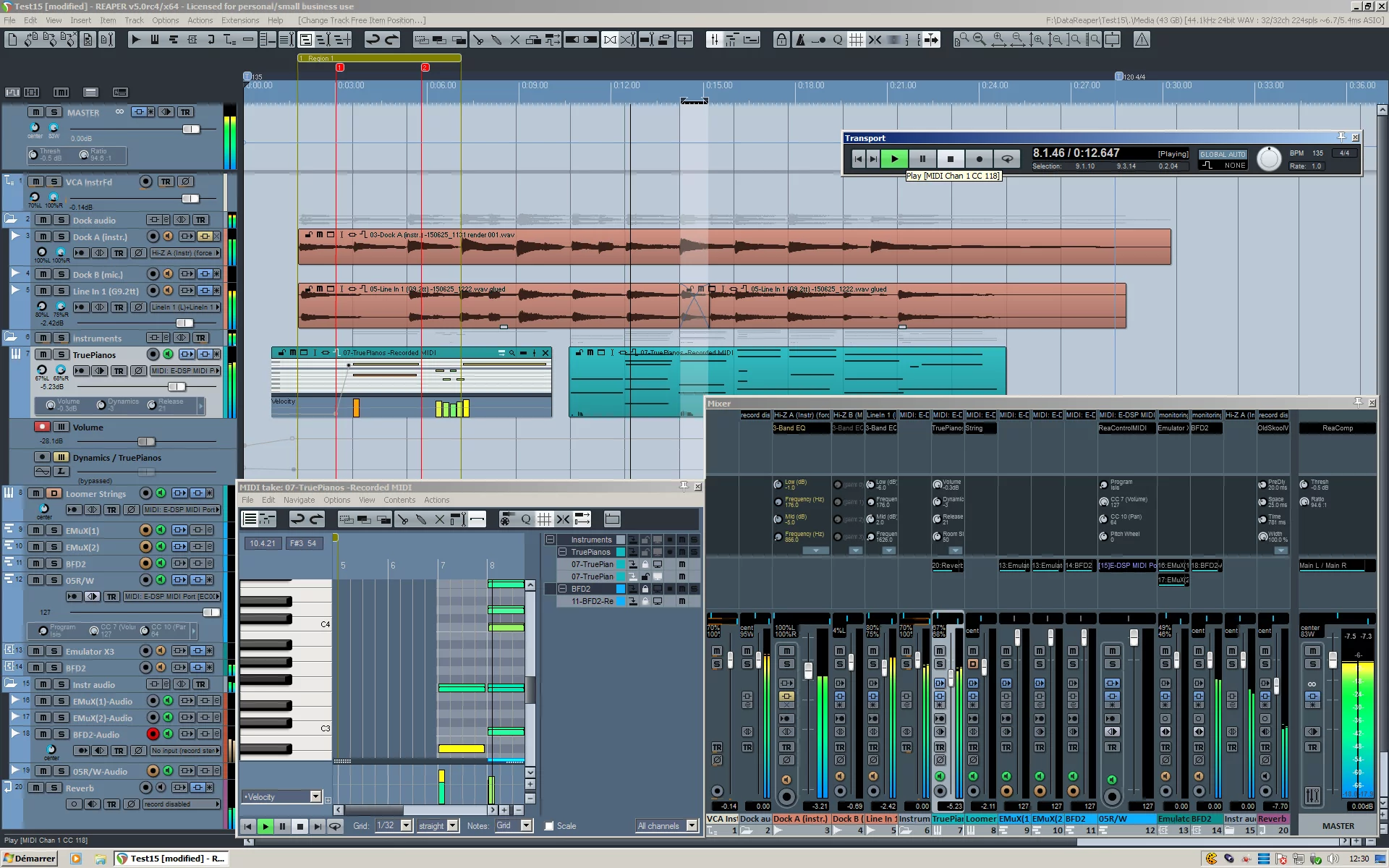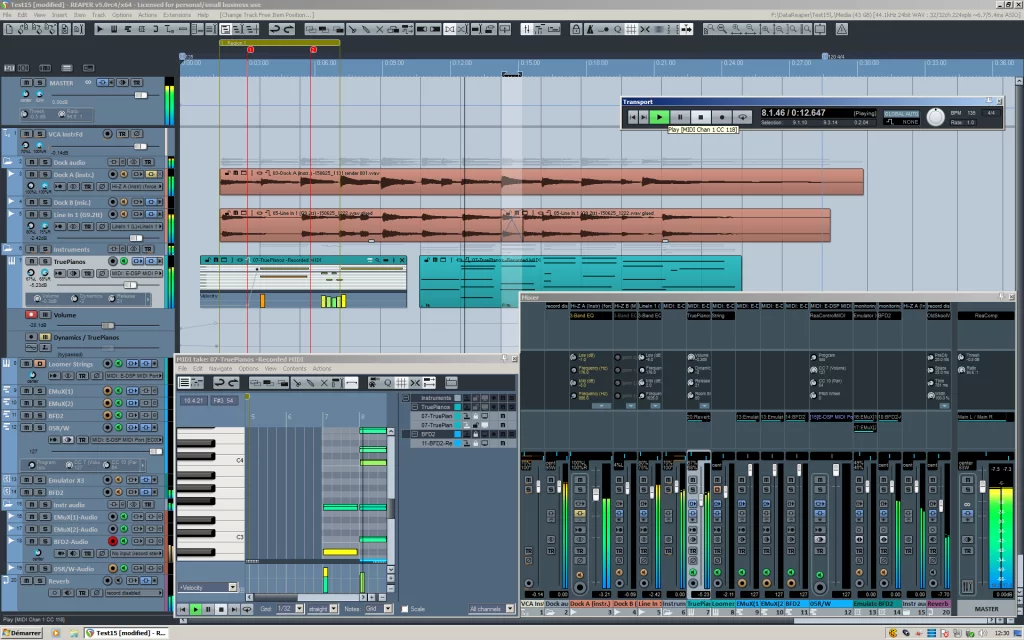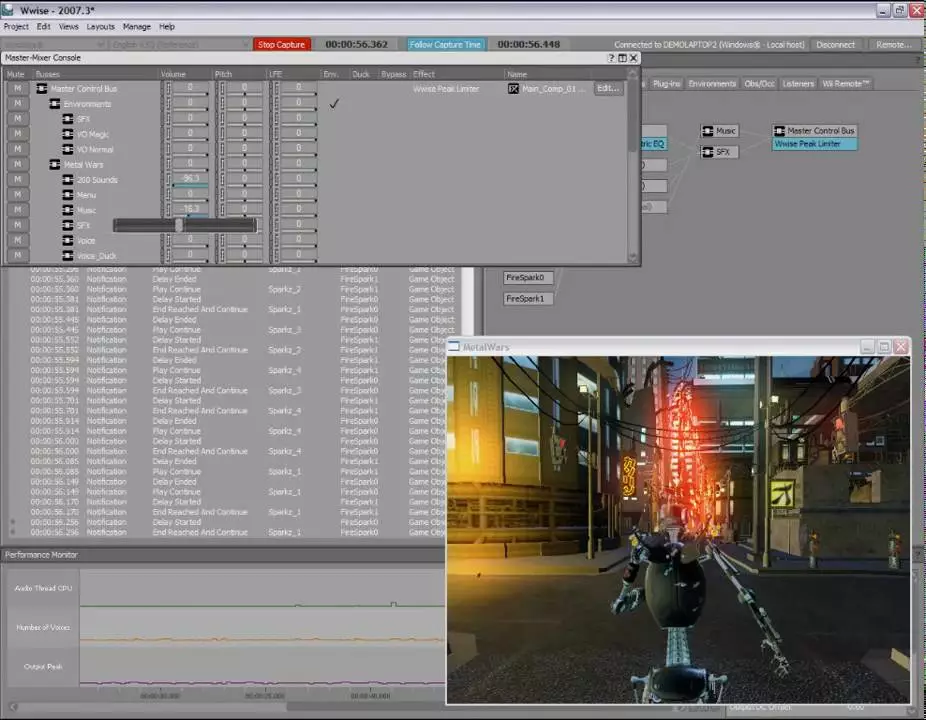 The qualities of a sound designer
Frédéric Devanlay lists the qualities needed to become a sound designer:
« Creative
Accepting criticism and make it an asset
Being autonomous but with a team spirit and an ability to adapt
Listening to the sounds of life, of their environment, to be able to adapt them, capture them, integrate them into their work
Daring, trying, not staying in your comfort zone
Curious
Patient
Being a force for proposal
Being a musician is also a positive
And so many others…. »
The pros and cons
As in all careers, the sound designer's job is not all positive.
Benefits:
Passionate profession combining video games and audio
Freelancing is possible
Let your creativity run free
Disadvantages:
Lower employability
Salaries are not the highest on average
Studies needed to become a sound designer.
A bachelor's degree or master's degree is required for this position. Most technical high school diplomas or literary high school diplomas can lead to training in sound design.
It is also possible to choose an audiovisual training course with a specialisation in sound.
Frédéric Devanlay recounts his atypical career: « I am self-taught. Maybe I was lucky to have been at the right place at the right time. I have always been a video game player. I'm a musician and composer, I set up a recording studio (Big Wheels), and by chance, over the sessions, I was asked if I knew how to make sound effects and sound design. I said no, but you have to see I was given my chance, and everything started: from Adibou to Dishonored, including Splinter cell and Farcry…. »
Training for sound designer
Like all video game careers that deal with design, becoming a sound designer requires knowledge and skills in the field. G. Art school offers the opportunity to train both in image and sound with a specialisation in sound design with the dedicated MBA Sound designer.
This course is accessible after a high school diploma + 2 years of higher education and teaches the technologies of the different audio sectors in video games, from sound creation in all its forms (japanim, blockbuster, video game), to the integration and spatialisation of 3D audio (VR, video game, etc.) to acoustic renderings (VR, simulation, architecture, etc.) etc.).
During the program, concrete projects are carried out.
learn more
"Like many people my age, there was no specialised course at the time of my studies, so I chose music (National School of Music) as my knowledge base. It was networking and passion that allowed me to do this job; I started at a very young age (8 years old) and was self-taught on computers; I bought my first sound card on Atari 512 STE with my pocket money at 15 years old, and 13 years later I am working as a sound designer on the cutscenes of Alone in the Dark V for Atari, the circle was closed. "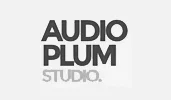 Alexandre Baranger
CEO - Audioplum Studio
Internships
There's nothing like doing an internship to familiarise yourself with your future working environment and applying the knowledge you have acquired during the course. Our school makes it a point of honour. We want each student to complete an internship period each year, ranging from two months to six or more in the last year of the MBA. It is also about adding experiences and references to your CV—nothing like getting a head start in working life.
We publish internship offers throughout the year.
The salary of a sound designer
A sound designer can earn 2,000 euros gross per month at the start of their career. Then after a few years of experience and references (after an MBA / Master in Sound design), their salary can reach nearly 4,000 euros. In Montreal, a sound designer can earn between 40,000 and 65,000 dollars. In the United States, in the Los Angeles area, the salary is very high, between 45,000 and 145,000 dollars.
Where can you work?
This profession can be practised as a freelance, as a studio employee with a sound unit, or for a service provider working for the video game industry. They can also work in another sector such as the web.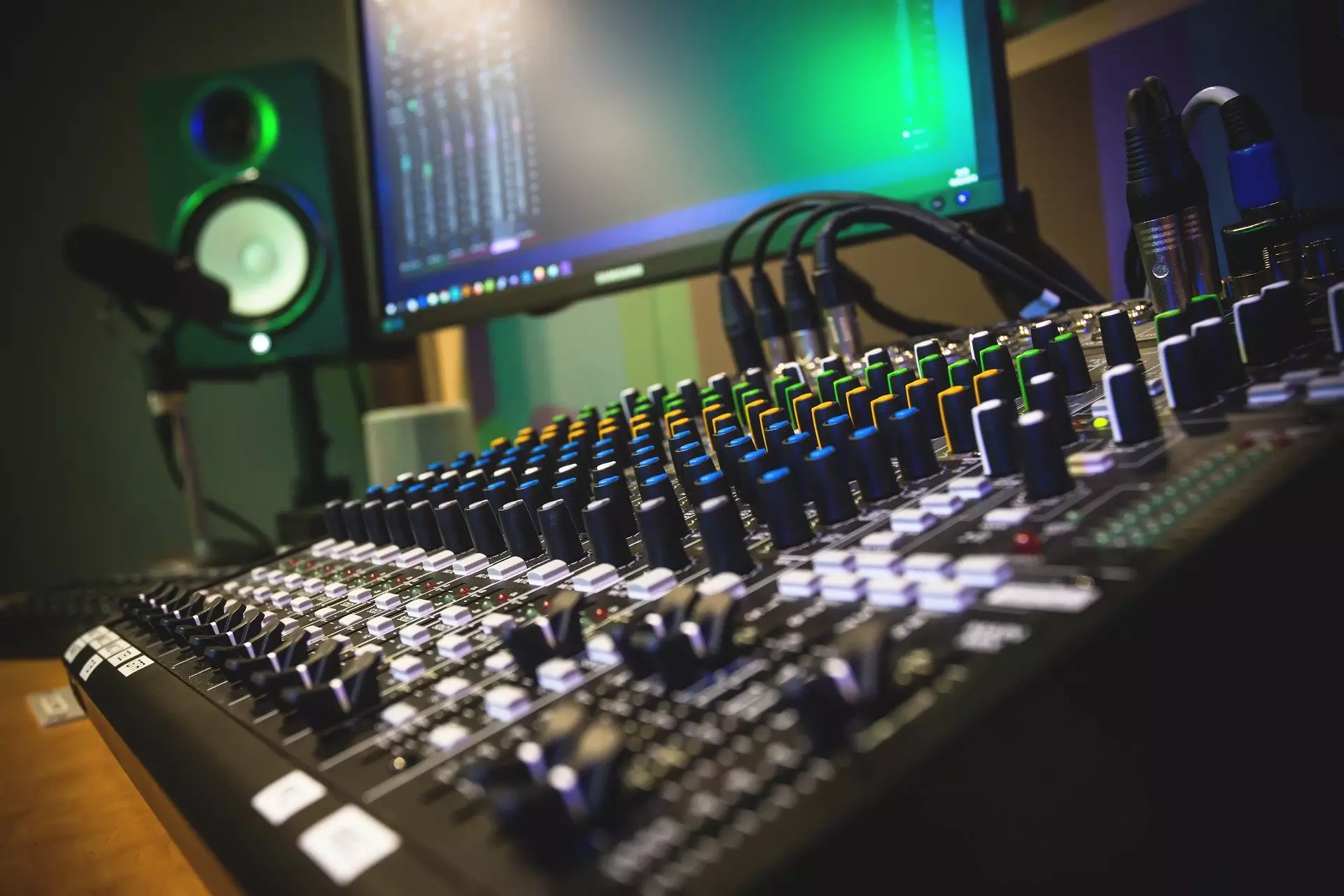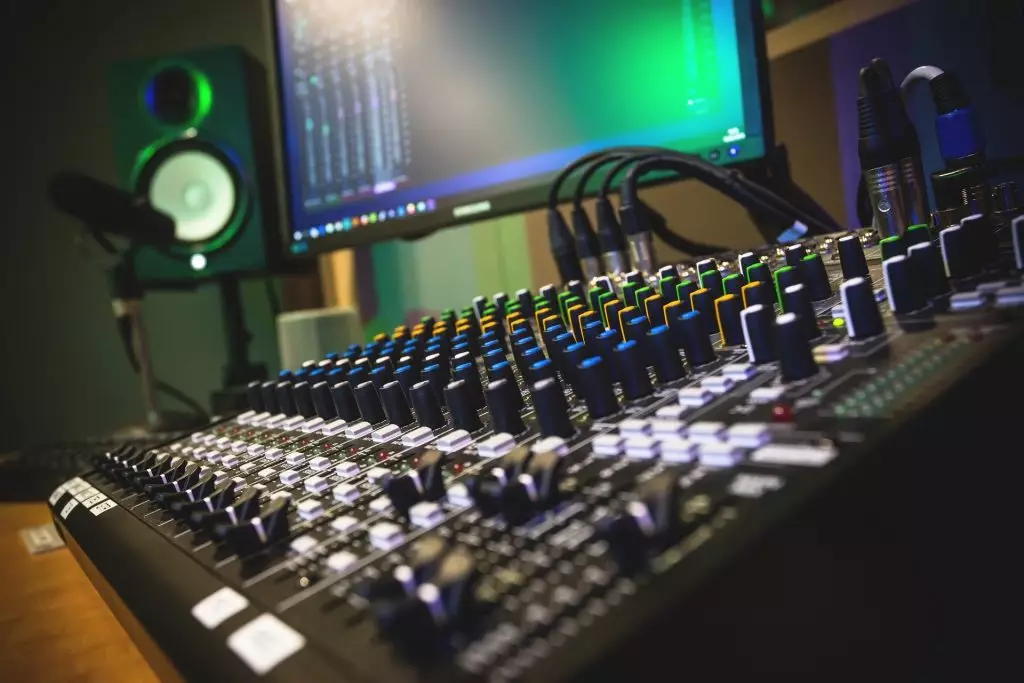 Career evolution
As it is an audiovisual profession, a sound designer can move towards other careers – whether related to video games or not (cinema, radio, advertising) – such as technical director or artistic director.
Freelance sound designer
Some sound designers started on the job without any training. However, today, having a good background in music and video games can be crucial. After some experience in a company specialising in audio, it is quite possible to jump into freelance. Hard work, organisation, creativity and network are the four essential pillars.
How can you become a sound designer?
A sound designer creates and integrates the sound content of the video game. They are in charge of dressing the game with audio, error sounds, siren noises, and music, which the player will perceive at the end of their experience. Their place is vital in production since it provides real immersion. There is nothing like taking specialised training in the field to become a sound designer in video games. An MBA in sound design from G. Art school gives all the skills needed for this job. It is a two-year course, accessible with a high school diploma + 2 years of higher education, and it combines both video game design and sound design.
In video